12 Things To Know Before Renting A Yacht In Dubai!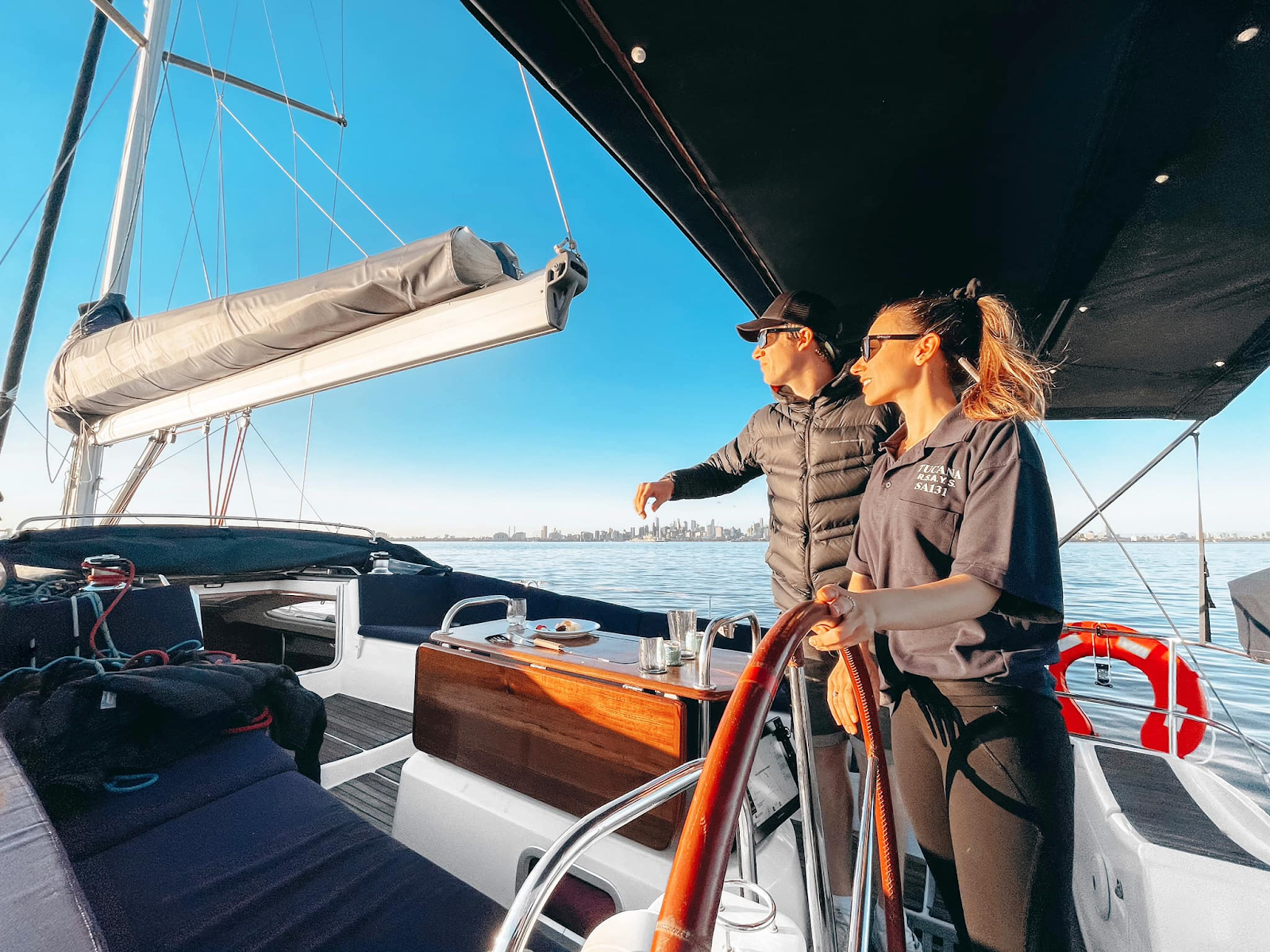 Are you planning a trip to Dubai and want to rent a yacht in Dubai for a dreamy, luxurious experience? Whether you want to take a group of friends out for a special party or a romantic getaway with your partner, choosing to rent a yacht in Dubai is a great way to explore the city's stunning sights.
Dubai is a dream city, and with the right yacht, you can maximize your time in the city and make the most of your trip for unforgettable memories.
Before you rent a yacht, here are 12 things that you should know and do to get the perfect Dubai yacht rental experience:
Check The Safety Policies Of The Yacht Rental Company In Dubai
Safety should be your number one priority when booking a yacht rental in Dubai. Before making the booking, research the yacht rental company and check to ensure they have a valid license and all the necessary safety measures in place.
Read The Terms And Conditions Carefully
Read the rental agreement before signing any documents. You will be held responsible and liable for any damage, personal injury, or loss caused to the yacht during the rental period, so make sure you understand the terms and conditions of the rental agreement.
Boat And Crew Qualifications
Ensure the boat and its crew are qualified for the journey. Most experienced yacht rentals in Dubai will have professional boat captains and crew that are well-trained and experienced in handling their vessels.
Get Liability Insurance
If the yacht rental company doesn't offer insurance coverage, you might want to look into your own. Frequently, renters need to purchase additional insurance before renting a boat.
Check And Comply With Regulations
There may be special regulations that you need to follow and adhere to when booking a yacht in Dubai, such as licenses and permits for crews. Make sure you are familiar with the regulations and ensure you comply.
Look At The Dock Facilities
Ensure adequate docking facilities at the yacht rental company to keep your yacht safe from the elements.
Check The Fuel Policy
Inquire about the fuel policy. The yacht rental company often provides fuel for no extra cost, but sometimes, the guest is responsible for paying for the fuel.
Ensure That The Yacht Is Well-Maintained
Check to make sure the yacht is clean, well-maintained, and in good working order and that all safety equipment is supplied.
Look At The Amenities
Compare yacht rental services to see what each yacht offers. Most luxury yacht rental in Dubai will come with fully equipped and comfortable interiors, stocked bars, modern entertainment systems, and premium catering.
Availability
Depending on when you're planning your trip, you may have limited availability. Book well in advance and plan your itinerary accordingly.
Extra Payments
Find out if any extra payments are required. Besides renting the yacht itself, your yacht rental may require you to pay for dockage, fuel, crew, and extra activities such as fishing, island trips, and water sports.
Respect The Captain And Crew's Instructions
Captains are legally responsible for their guests' safety and follow their instructions at all times.
Dubai yacht rental is a great way to explore the city and make the most of your time there. Make sure to plan and research your yacht booking in Dubai well in advance to get the perfect vessel for an extraordinary experience.
Additionally at book.boats, we provide you with yachts that are of different sizes and styles to accommodate your group or family. You can choose from a variety of yachts such as luxury yachts, multi-hull boats, sport fishing boats, and even smaller motorboats for a relaxing journey along the coast of Dubai.
Find your perfect sea vessle at Book.boats, get all your queries answered at book@book.boats, or call us at 971 55 240 0018.