An Adventure to Remember: A Guide to Speedboat Rides in Dubai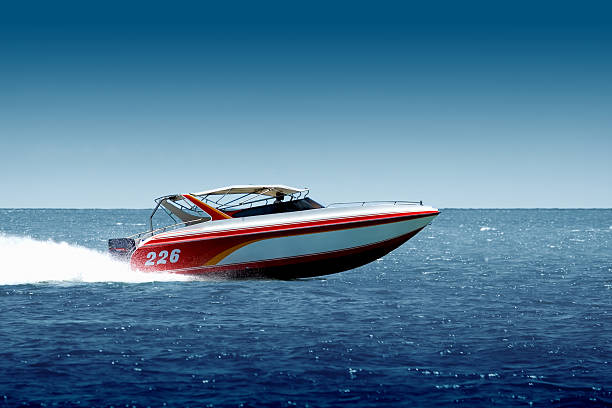 Dubai is a city that never fails to amaze tourists with its breathtaking attractions, and a speedboat ride is undoubtedly one of the most thrilling experiences that visitors can have. Dubai's skyline, stunning architecture, and crystal-clear waters make for the perfect backdrop for an adrenaline-pumping adventure.
A speed boat rental Dubai is a fantastic way to experience the city's unique charm, and there are many options available to suit different preferences and budgets. Here's a guide to help you plan your unforgettable speedboat ride adventure in Dubai.
Choosing the Right Tour Company
The first step in planning your speed boat rental Dubai is to choose a reputable tour company that offers a safe and enjoyable experience. It's essential to read reviews and ask for recommendations to ensure the company has a good track record of providing high-quality service.
Many tour companies offer different packages, including sightseeing tours, private charters, and thrill rides. Make sure to choose a package that suits your interests and budget.
Preparing For Your Speedboat Ride
Before embarking on your Dubai yacht rental, it's essential to dress appropriately for the weather conditions. Dubai's temperatures can soar, especially during the summer months, so it's recommended to wear light and comfortable clothing, a hat, and sunglasses.
Don't forget to bring sunscreen, as you'll be exposed to the sun during the ride. It's also a good idea to bring a waterproof camera or a phone with a waterproof case to capture your experience.
Safety is a top priority during yacht rental in Dubai rides, and tour companies provide life jackets and other safety equipment. It's important to listen carefully to the safety instructions provided by the tour guide and to follow THEM STRICTLY.
What to Expect During Your Speedboat Ride
Once you're all geared up, it's time to board the speedboat and get ready for the adventure of a lifetime. Speedboat rides in Dubai typically start from Dubai Marina, and the tour guide will take you through the marina's calm waters before heading out to the open sea.
The speedboat will travel at high speed, and you'll feel the wind rushing through your hair as you enjoy stunning views of Dubai's skyline. You'll pass by famous landmarks such as the Burj Al Arab, Palm Jumeirah, and Atlantis the Palm.
If you've opted for a thrill ride, the speedboat will perform stunts such as sharp turns, 360-degree spins, and high-speed runs, leaving you with an unforgettable adrenaline rush.
For those looking for a more relaxed ride, the tour guide will slow down and provide interesting facts and information about Dubai's history and culture.
A speed boat rental Dubai is an adventure that you'll never forget. It's an excellent way to explore the city's unique charm, and you'll be able to see Dubai from a completely different perspective. Whether you're looking for a thrill ride or a relaxing tour, there's a speedboat ride package to suit your preferences.
Remember to choose a reputable tour company, dress appropriately for the weather, and follow the safety instructions provided by the tour guide. With all these in place, you're guaranteed to have an incredible experience that you'll treasure for a lifetime.