Best Practices For Yacht Rental During The Summer In Dubai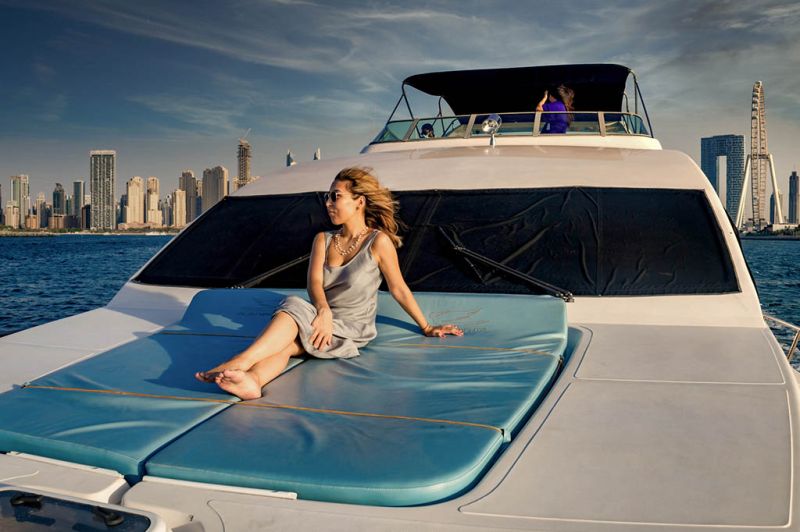 A summer yacht party is a perfect way to escape the heat and enjoy some time on the water. Whether you're looking to relax and unwind or want to explore new destinations, there are plenty of things to do during your yacht rental in Dubai. Here are 6 of the best activities to consider:
01. Explore hidden coves and beaches
One of the best things about a yacht trip is the opportunity to explore hidden coves and beaches that are inaccessible by land. This is the perfect chance to anchor your yacht and take a dip in crystal-clear waters. You can also enjoy some snorkelling or paddleboarding or simply lounge on the beach and soak up the sun.
02. Enjoy water sports
A yacht trip is not complete without some fun water sports. From wakeboarding and jet skiing to kayaking and scuba diving, there are plenty of water sports activities to keep you entertained. If you're a beginner, don't worry, as most yachts come with instructors who can guide you through the basics.
03. Indulge in gourmet cuisine
One of the great pleasures of a yacht rental in Dubai is the delicious food. Many yachts come with a private chef who can prepare gourmet cuisine tailored to your tastes. You can indulge in fresh seafood caught from the local waters or savour some traditional local cuisine. And, of course, you can always enjoy a glass of wine or a cocktail as you take in the stunning views.
04. Stargaze at night
There's nothing quite like stargazing from the deck of a yacht. Far from the light pollution of the city, you can see an endless array of stars, constellations, and planets. Bring along a telescope, or simply lie back and enjoy the celestial show.
05. Watch the sunset
Another highlight of a yacht trip is watching the sunset over the water. As the sun sinks below the horizon, the sky lights up with a beautiful array of colors, creating a stunning and unforgettable view. This is the perfect time to gather your friends and family, raise a toast, and appreciate the natural beauty around you.
06. Relaxation
Sometimes the best thing to do on a yacht trip is nothing at all. Take advantage of the peace and quiet of being on the water to relax and unwind. Whether you want to read a book, take a nap in the sun, or simply soak up the scenery, there's no shortage of opportunities to do so. Just take it easy, unwind, and relish the journey.
In conclusion, a summer yacht party is a wonderful way to create memories that will last a lifetime. Whether you want to relax on a secluded beach, indulge in gourmet cuisine, or explore local towns and villages, there is something for everyone on a yacht trip. So, gather your friends and family, book your yacht, and set sail for the ultimate summer yacht party