Dubai Yacht Rental Is Now Made Easy With Book.Boats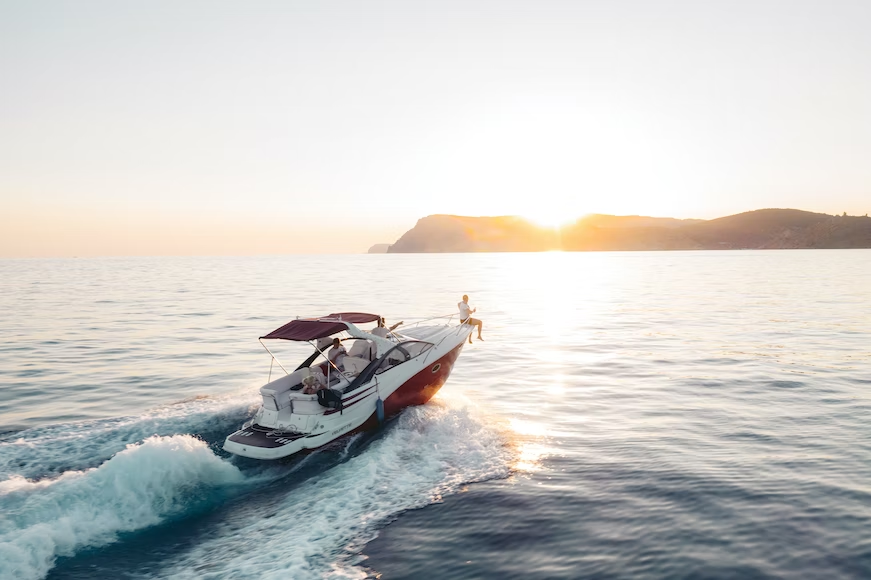 How We Can Help You
With book.boats, you can sort and filter according to your requirements to get the boat you desire. We also provide an instant booking option, allowing you to reserve the boat of your dreams right away.
While you're on our website, you can book with confidence. You don't have to worry about cancelling either. Book.boats have free cancellation policy where you can cancel within 24 hours to receive a full refund. We also provide 24/7 customer support. So if you have any queries or enquiries regarding yacht rental, we look forward to helping you.
Few of the popular yachts that we offer
Stardom Tri-Deck Super Yacht - 43m/140ft
Capacity - 100
140 ft
AED 8000/ hour
Dubai Harbour
Capacity - 60
65 ft
AED 80/ hour
Dubai Harbour
Verified
Capacity - 10
35 ft
AED 320/ hour
Dubai Harbour
Verified
Capacity - 7
26 ft
AED 250/ hour
Dubai Harbour
Capacity - 8
40 ft
BEST PRICE
AED 400/ hour
Capacity - 500
240 ft
BEST PRICE
AED 10000/ hour
With this amazing collection of yachts, you will also be able to see all the famous locations, such as the Palm Jumeirah, Marina Yacht Club, Harbour, and Fishing Village. You also have access to various luxuries and water sports, and you are free to decide what kind of yacht trip you wish to take and make reservations accordingly.
To view additional Dubai yacht rental that is best for you, click here.
Experience a yacht ride like no other with book.boats
200 plus boats and yachts
In Dubai Marina and Dubai Harbour, we have the largest selection of boats.
We offer yachts only from reputable charter companies. We also have the most accurate database of high-quality boats on the market.
Professional captain and crew
Unwind on vacation with a seasoned and qualified crew. They will help you have a perfect experience yachting.
A team of committed consultants offers customer service seven days a week before, during, and after departure. Whatever your needs may be, they cater to give you the excellent service of a lifetime.
We aim to make boat hiring and renting faster and more seamless to reinvent the online charter business. And our purpose is to advertise charters worldwide and establish ourselves as the go-to site for boat rentals and listings.
So look no further, and jump into our online platform to book your yacht!