Enhance Your Employee Experience With Corporate Yacht Rental Options In Dubai!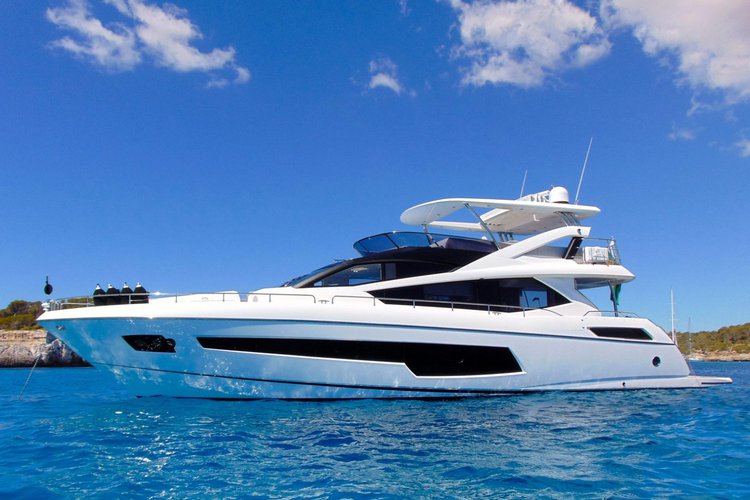 Corporate yacht rental in Dubai is a perfect way to enhance the employee experience. Dubai is a city that is surrounded by water, and there are numerous corporate yacht rental options available in the city. Renting a yacht for corporate events is an excellent way to motivate employees and create an unforgettable experience. In this blog post, we will discuss how corporate yacht booking dubai can help enhance employee experience.
Team Building
First and foremost, renting a corporate yacht for team-building events can have a positive impact on employee morale. Team building events are an essential part of any organization, and it helps to improve team dynamics and develop a sense of camaraderie among employees. Corporate yacht rental options in Dubai can provide an excellent opportunity to organize team-building events in a unique and exciting way. Employees can participate in various activities like water sports, swimming, and other team-building games, which will help to create a sense of unity among the team members.
Employee Recognition
Why stop at an appreciation mail when you can use a corporate yacht rental to reward your top-performing employees? They will feel appreciated and motivated to continue working hard.
Company Meetings
Holding a meeting on a yacht can be a refreshing change of scenery from the usual office setting. The relaxed atmosphere of the yacht can encourage creativity and collaboration.
Incentives
You can use a corporate yacht rental as an incentive to motivate your employees to reach a specific goal. For example, you can offer a yacht party for the team that reaches a sales target.
Customer Appreciation
You can use a corporate yacht rental to entertain your top clients. A day on the yacht is an impressive and memorable way to show your appreciation.
Networking
A yacht rental can be an excellent networking opportunity for your employees. Invite other businesses or industry professionals to join you on the yacht for a day of networking and relationship-building.
Celebrations
Use a corporate yacht rental to celebrate a milestone or achievement. For example, you can rent a yacht to celebrate the launch of a new product or to celebrate the success of a major project.
In conclusion, a corporate yacht rental in Dubai can be an excellent way to enhance your employee experience. It's important to recognize the efforts put in by employees, and yacht booking Dubai is an excellent way to show appreciation and create a sense of unity among employees. A yacht's luxurious and stunning setting can also leave a lasting impression on clients and customers, which can be an excellent way to create a positive brand image.
Experience the best of Dubai's corporate yachting affordably with a plethora of options available from book.boats. Choose from the Dubai yacht price list and make your reservation today for an amazing and affordable corporate yachting experience! Don't miss out - book your yacht now!