Find your perfect Dubai Yacht Rental!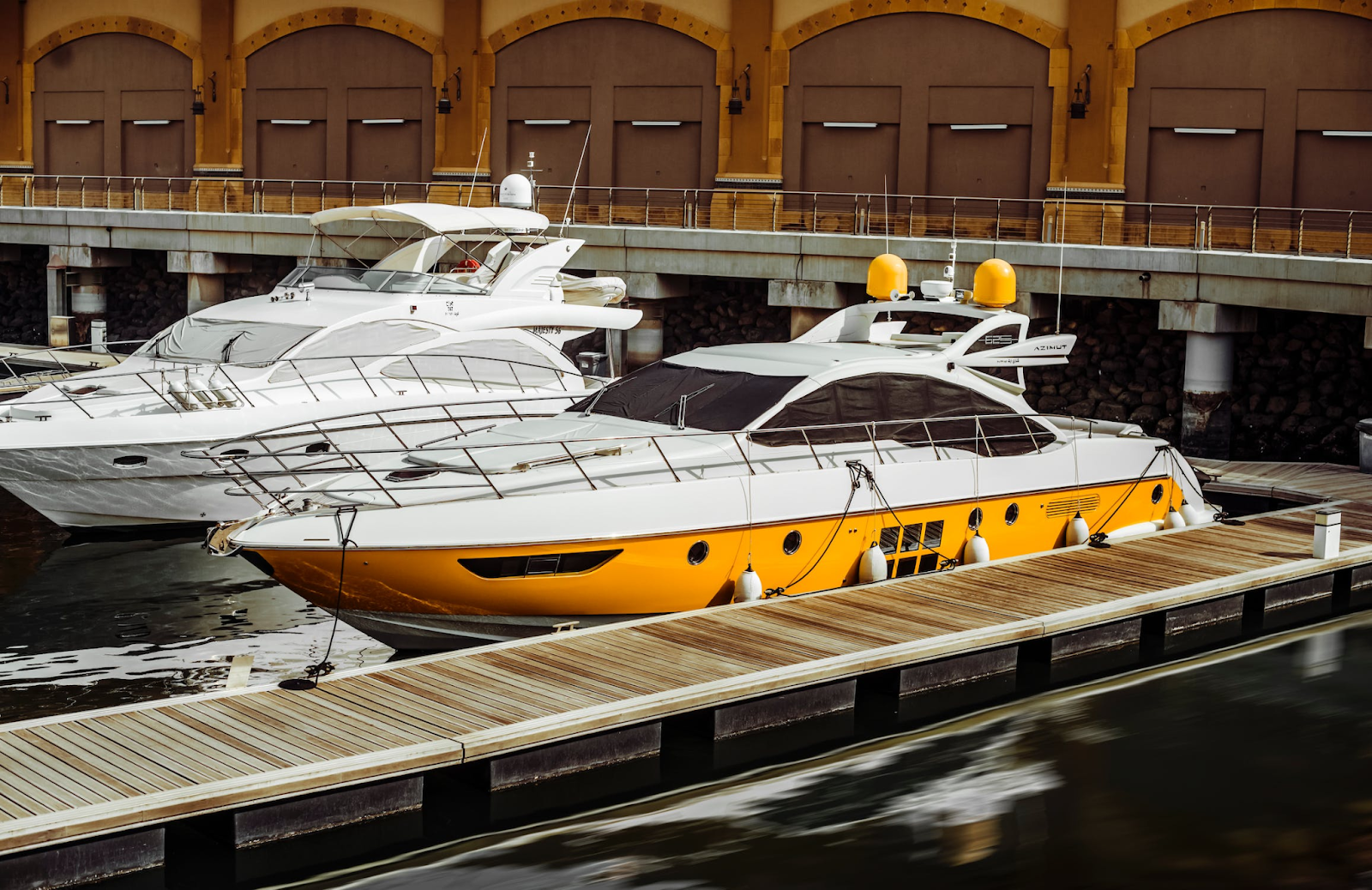 The ideal boat for your needs
offer various yacht charters in Dubai, so you're sure to find one perfect for your needs. Whether you're looking for a small vessel for a romantic getaway or a large yacht for a party, you'll be able to find it in Dubai with us! With the help of the filters offered, you can select your needs appropriately, including the day, the location of the departure, the type of boat, the length of the charter, and the number of people. You'll find the boat of your dreams with this flexibility and ease!
Types of boats available
Yacht

Motorboat

Sailboat

Catamaran

RIB

Jet ski

Houseboat

Gulet
Different destinations in Dubai that cater to boat charters
Marina Yacht Club

Harbour

Fishing Village

Palm Jumeirah
Here's a guide to booking your charter with Book.boats
Utilize the search engine to browse every listing and explore the world of travel.

When you've located the boat of your dreams, get in touch with the owner by writing to them via the internal message system and asking them any questions (how the charter works, availability, etc.).

You can reserve your charter after checking the boat's availability. Authorise the online payment, then wait (no longer than 24 hours) for the owner to accept your reservation.

Once the proprietor has acknowledged your reservation, get in touch with them immediately (via phone or email) to work out the details (times, the signature of the contract, pre-charter inventory of fixtures, etc.).

Review your experience after the charter and provide the boat's owner and captain with your feedback so that other potential customers can better plan their upcoming sea voyages.
Embrace your experience of Dubai Yacht Rental with Book.boats
When it comes to yacht charters, Dubai is a truly world-class destination. From the stunning Palm Jumeirah to the iconic Burj Al Arab, there is no shortage of amazing scenery to enjoy.
And with an experienced charter company, you can enjoy a safe and memorable experience.
Book.Boats are your go-to online platform for all your Dubai yacht rental experiences. We work around the clock to provide you with flexible bookings all day. No hidden costs, and the guaranteed best price. With only one click, you can start your sailing journey by selecting from hundreds of ships and vessels on this platform!
Customers, charter companies, and owners come together on this platform for chartering boats, yachts, and other vessels for all booking needs. We guarantee that all bookings are simple, quick, and secure.
So if you're looking for a truly unforgettable charter experience, check out Book.boats.
So what are you waiting for? Start planning your Dubai yacht charter today!