Get Reliable And Effective Yacht Rental Services From Book.Boats!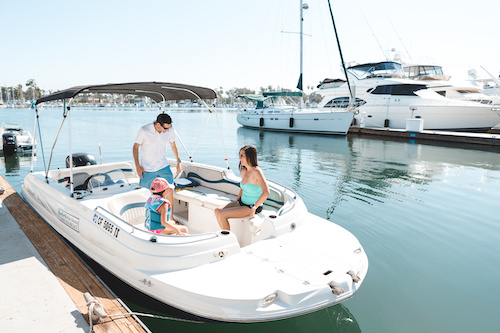 Are you looking for a reliable and effective yacht rental service in Dubai? You've reached the right place! We are one of the leading companies providing quality yacht charter services in the United Arab Emirates, connecting you with the best experience on the water.
We specialize in luxury yacht charter Dubai, giving you access to the city's incredible skyline and a chance to experience the exotic coastline up close. Whether looking for a romantic getaway or a thrilling adventure, you can expect only the best from Book.boats.
Different Types of Yacht Styles
At Book.boats, we understand that choosing the right yacht rental is key to a successful and memorable journey. We offer a unique selection of luxurious yacht charters to fit your needs.
Our range of yachts can cater to any size group – from intimate gatherings to larger events and parties. Our fleet consists of luxury cruising vessels, powerboats, fishing boats, catamarans, and large-scale boats, ensuring that we have something to meet your needs.
Experienced Team And Crew
Our experienced team will assist you in designing your voyage, from a day or overnight excursion, from an informal tailored family reunion or corporate retreat to a larger event such as a wedding or product presentation.
Unsurpassed Safety
Our yachts are specially designed for safety and stability on the water and feature impeccable condition, a wide range of amenities, and top-notch service. Our selection offers a variety of vessels for a range of group sizes and budgets, from small crafts perfect for a private affair to larger yachts for a corporate or family celebration. Each yacht has well-trained professional staff and captains to ensure your comfort and safety during the journey.
We strive to keep our boats clean and well-maintained, as your safety is our utmost priority. Our experienced technicians conduct regular maintenance and inspection of every boat to ensure your experience is safe and enjoyable.
Services and amenities
We provide an array of services to make your trip as seamless and smooth as possible. We offer flexible pick-up and drop-off times at the port, with fuel and water tanks adequately stocked to ensure you never run into surprises. Moreover, we can arrange catering services upon request, such as fresh seafood meals, picnic baskets, and delicious snacks to while away the hours while cruising the sea.
For cozy onboard hospitality, book.boats also provide a luxurious range of common areas, bedrooms, sun decks, and other features to make your experience even more enjoyable.
Comfort Beyond Comparision
We also understand that comfort is key. We offer only the highest quality boats with state-of-the-art amenities and equipment. You can enjoy a first-rate yacht charter Dubai and never sacrifice luxury or convenience. Whether you're looking to get away with a few close friends or impress clients, Book.boats have a yacht solution ready to meet your needs.
Your Dream Vacation Is Just A Click Away
With Book.boats, you can always expect the best service, competitive prices, and exceptional results. Our customer service representatives are ready to assist you in choosing the right boat and help you plan a dreamy Dubai yacht rental experience.
Call us for a hassle-free way to enjoy Dubai yacht rental. Connect with our friendly staff so you can rest assured you will get the best, most reliable yacht charter Dubai service from us!