How have Modern yacht rental companies enhanced the experience of Sea voyage?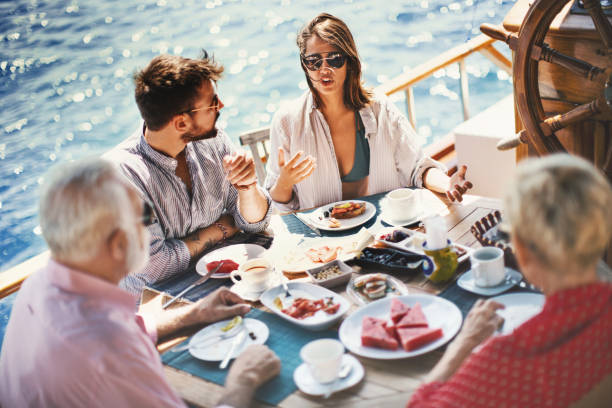 The days of roughing it on a sea voyage have changed dramatically, thanks to modern yacht rental in Dubai. Luxurious boats, beautiful scenery, remarkable ocean views, and supportive staff are just a few benefits of modern yacht cruise Dubai. With these companies, vacationers can now relax and enjoy the beauty of life on the open seas in a secure, comfortable setting - all at an affordable price! In this blog, we'll discover how yacht rental companies have revolutionized the sea voyage experience.
Yachting, once a luxury sport pursued by the wealthy, is now accessible to the average ocean-lover who can rent a modern yacht cruise in Dubai for a one-time or extended journey, thanks to many of the companies now emerging in almost every coastal locale. The modern technology and services these rental companies provide are an immense boon to those who want to explore the seas.
Accessible Fleet: Modern yacht rental companies offer travellers a wide range of options. You can choose from a variety of yachts – from a 40-footer to a mega-yacht – depending on the size of your party, the size of the seas you'd like to explore, and the budget you're willing to spend. This makes you the captain of your own voyage, and you can set your own course and time of sailing.
All-inclusive Holiday Package: Many companies provide all-inclusive holiday packages, which include meals, fuel, and other services. These packages are tailor-made to your specific needs and desires, such as diving trips, fishing trips, sailing courses, and island hopping. With all these services included, you don't have to worry about any preparations and can just sit back, relax and enjoy your dream holiday at sea.
Expert Skippers and Crews: A highly-trained and the well-experienced team is provided by yacht rental companies, so you can rest assured of a safe and pleasant journey. Their expertise also ensures that they can take you and your friends to exciting, far-flung destinations and help you explore the best destinations worldwide.
Maritime Insurance: By renting a modern yacht, you would get maritime insurance which guarantees that your valuable assets are secured in the event of accidents or damages. This is a very useful safeguard for travellers and helps them cut down on the risks of offshore losses.
Trained Service Team: The teams at modern yacht rental in Dubai would also provide you with a backup team onshore in case of any emergency situation or technical problems. This service team can provide quick repair and maintenance solutions and arrange logistics and mooring services.
Modern Dubai yacht rental have come a long way by exceeding their customers' needs and ensuring their experience will last a lifetime. At Book.boats, we have truly taken yacht rental to new heights, from high-end amenities and improved yacht designs to offering personalized services and various packages. With such amazing changes in the industry, book.boats is offering customers a completely unforgettable experience that will leave a lasting impression and make them look forward to returning.
To know more about our services, please visit our website or contact us at book@book.boats