Say "I Do" to a Wedding Aboard a Luxurious Yacht in Dubai!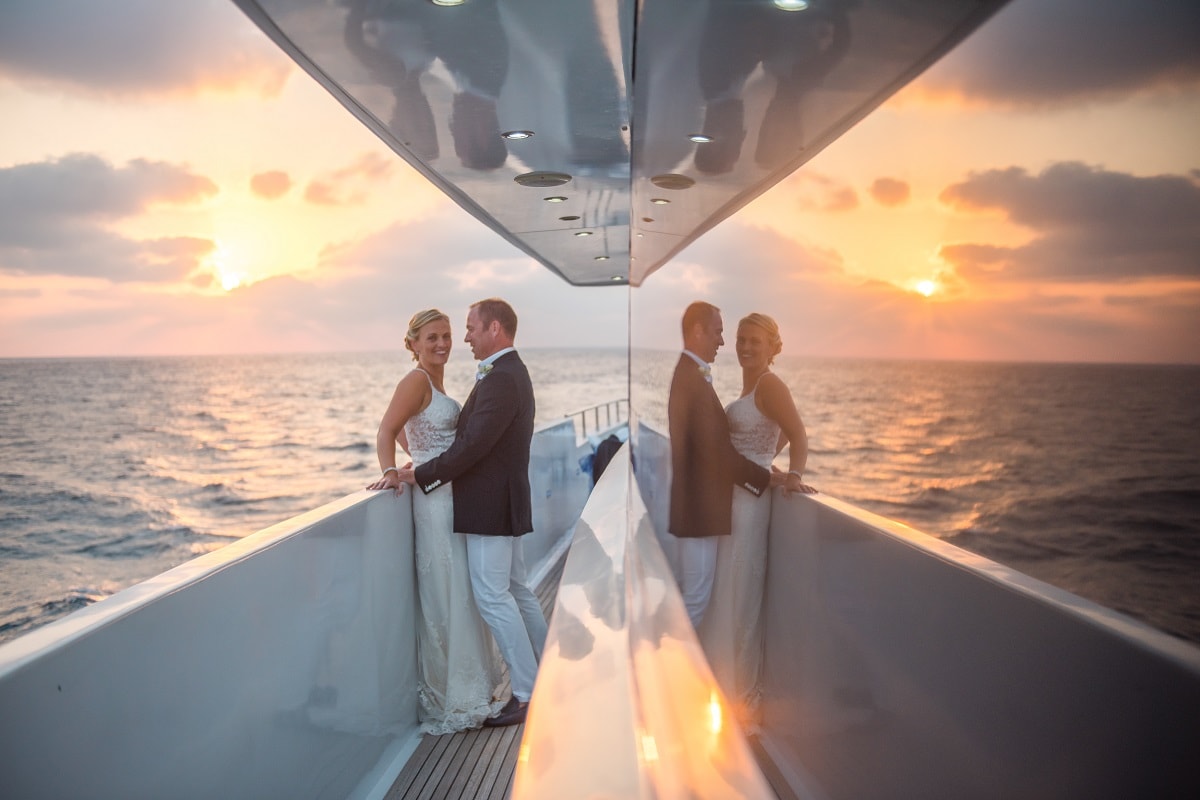 One of the biggest advantages of hosting a wedding on a yacht is the breathtaking views that come with it. Yachts offer a unique perspective of the surrounding scenery and can provide stunning backdrops for your wedding photos. Whether you choose to sail along the coastline, through a harbour, or around an island, your guests will be able to enjoy unparalleled views from every angle.
Dubai yacht rental provides an intimate setting that is perfect for small to medium-sized weddings. Unlike a traditional wedding venue, a yacht allows you to spend quality time with your loved ones in a private and exclusive setting. You can choose to have your ceremony and reception on the yacht or use it as a transportation method to a secluded beach or island where you can exchange vows.
Another benefit of choosing a yacht rental for your wedding is that it offers an all-in-one solution. Many yacht rental companies offer a range of services, including catering, decoration, and entertainment, so you won't have to worry about coordinating with multiple vendors. This simplifies the planning process and ensures that everything runs smoothly on the day of the wedding.
Dubai yacht rental offers multiple venues in one. You can have your wedding ceremony on the deck, the reception in the dining room, and the after-party in the lounge. You can also choose to have a pre-wedding cocktail party on the deck or a post-wedding brunch on the yacht. The options are endless, and you can customize the itinerary to suit your needs.
Hosting a wedding can be stressful, but a yacht rental takes the stress out of the planning process. The rental company will take care of everything, from catering to entertainment, leaving you with more time to enjoy the planning process. You can also opt for a wedding planner who will work with the rental company to ensure that everything runs smoothly.
Luxurious yacht rentals often come with gourmet chefs who will prepare a delicious feast for your wedding day. You can customize the menu to your preferences, and the food will be freshly prepared on board. Whether you want a formal sit-down dinner or a casual buffet, the chef will create a menu that suits your taste and style.
In conclusion, luxurious yacht rentals at Book.boats offer a unique and unforgettable wedding experience. They provide unparalleled beauty, luxury, and all the amenities a couple could ask for, making them the perfect choice for a wedding that will be remembered for years to come. As the cost of traditional weddings continues to rise, luxurious yacht rentals provide a cost-effective and memorable event for couples who want to make their wedding day a dream come true.