The Top 5 Reasons to Charter a Superyacht in Dubai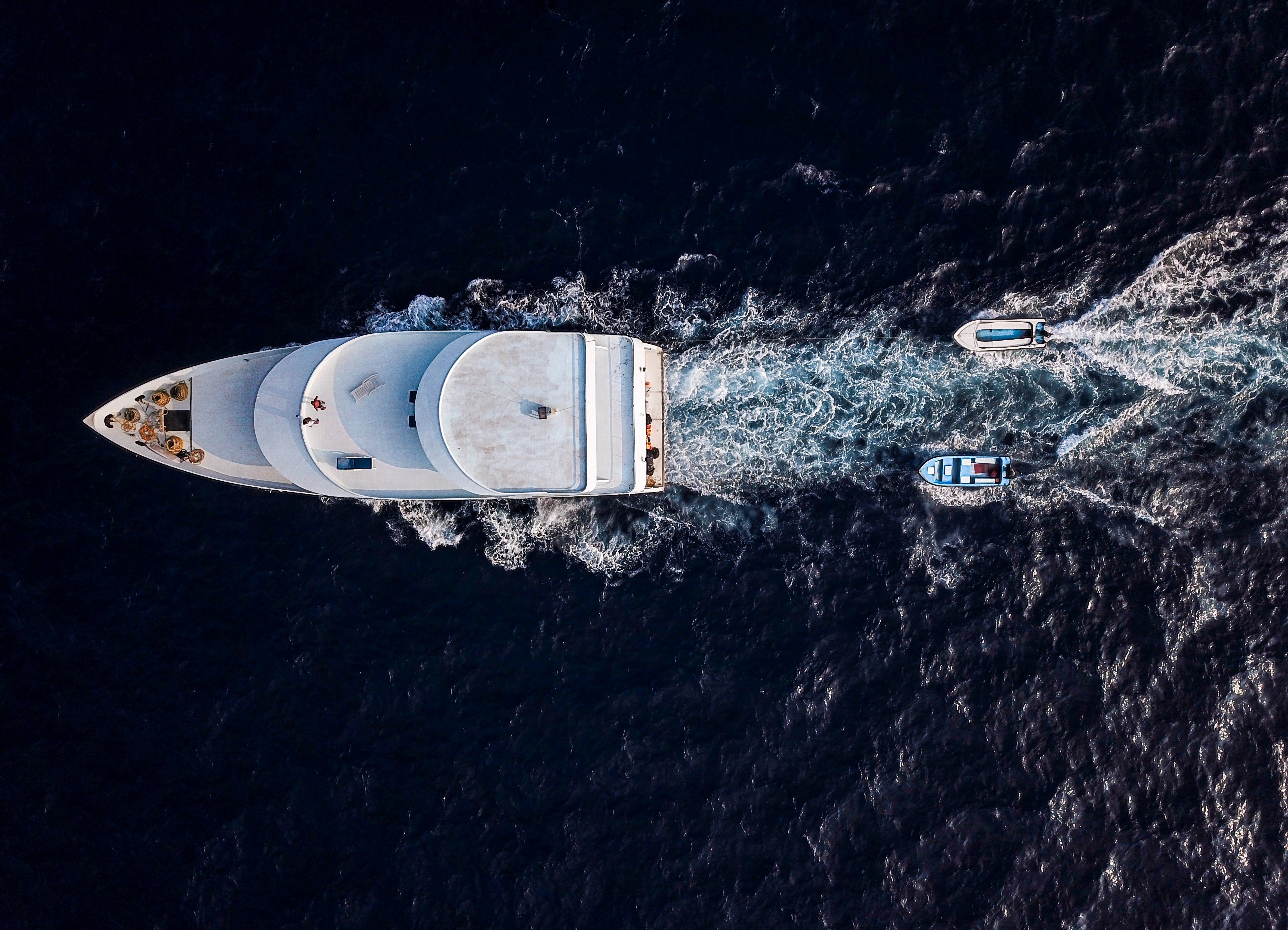 You can experience the luxury of a superyacht without having to own one
Book.Boats is the perfect solution for anyone who feels like they're missing out on the luxurious experience of a superyacht. With Book.Boats, you can book your very own superyacht trip without having to make an expensive purchase. Booking a yacht couldn't be easier - just search for available boats in the Book.Boats website and find one that fits your dream getaway plans! You'll have access to everything a luxury superyacht has to offer without any of the hassle or financial commitments associated with ownership. Book your next adventure with Book.Boats today and experience what it's like to cruise around in pure luxury, without worrying about future maintenance costs!
A charter gives you access to all the best amenities and services
Book.Boats offers the ultimate charter experience, providing guests with access to some of the best amenities and services available on the market. Whether you are looking for private luxury yachts, speedboats, pontoons or catamarans for private events or special occasions with friends and family, Book.Boats has a fleet that is sure to fit your needs. From exquisite cuisine freshly prepared onboard to concierge services from planning activities to destinations, Book.Boats allows you to access an unmatched experience at sea and luxury beyond compare whenever you desire. Book your charter today and relax knowing that you have made the perfect choice!
Dubai is one of the most beautiful places in the world to visit by yacht
Booking a yacht in Dubai is one of the most luxurious travel experiences available. Book.Boats makes it easy to get away from the hustle and bustle of the city and explore on your own terms. From awe-inspiring skyscrapers to gorgeous white sandy beaches, Dubai offers a lot to discover by boat. Jump onboard and explore hidden gems like secret mangroves with pristine coral reefs or sail around some of the stunning artificial Palm Islands. Whether you choose to rent a boat for an afternoon cruise or plan a multi-day expedition, Book.Boats will make sure your yacht charter is unforgettable!
The weather is perfect for cruising around the city and its surrounding islands
Book a boat and enjoy the perfect summer weather! Cruising around the city is a unique way to experience it. Book.Boats can help with finding the right boat. Take your friends and family along on an unforgettable adventure, admiring quintessential sights like towering skyscrapers, gorgeous landmarks, bustling harbours, and nearby islands. Whatever your ideas may be for enjoying the perfect weather, Book.Boats has plenty of options available for you to choose from!
There are plenty of things to see and do in Dubai, both on and off the water
Book.Boats makes it easy to explore Dubai, both on and off the water! From thrilling boat rides along the glittering coastline of Dubai to islands, Book.Boats has something for everyone. Take a stroll down the century-old souks or barter with locals in one of the vibrant markets and experience life off the beaten path. Head over to Jumeirah beach for a refreshing dip in crystal blue waters followed by delicious traditional cuisine at one of downtown's many eateries – Book.Boats will help make your trip to Dubai one to remember!
Why not live like a celebrity for a week and book a charter with Book.Boats? You can have all the luxury of a superyacht without having to own one. Plus, our charters give you access to all the best amenities and services. And what better place to enjoy your yacht than Dubai? The city is beautiful, the weather is perfect, and there are plenty of things to see and do both on and off the water. So don't wait – book now with Book.Boats!