The Ultimate Guide to Renting a Yacht in Dubai-2023 updated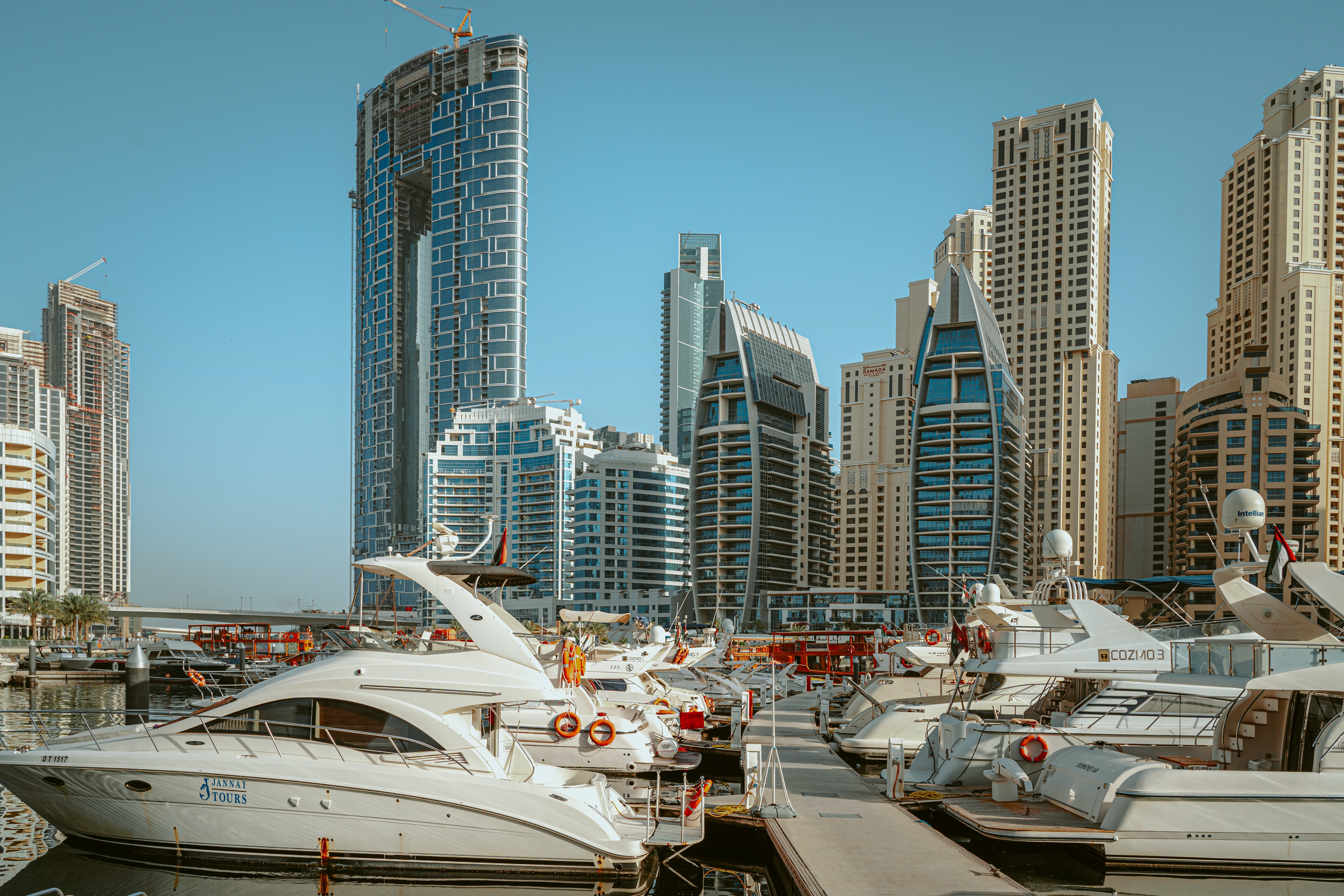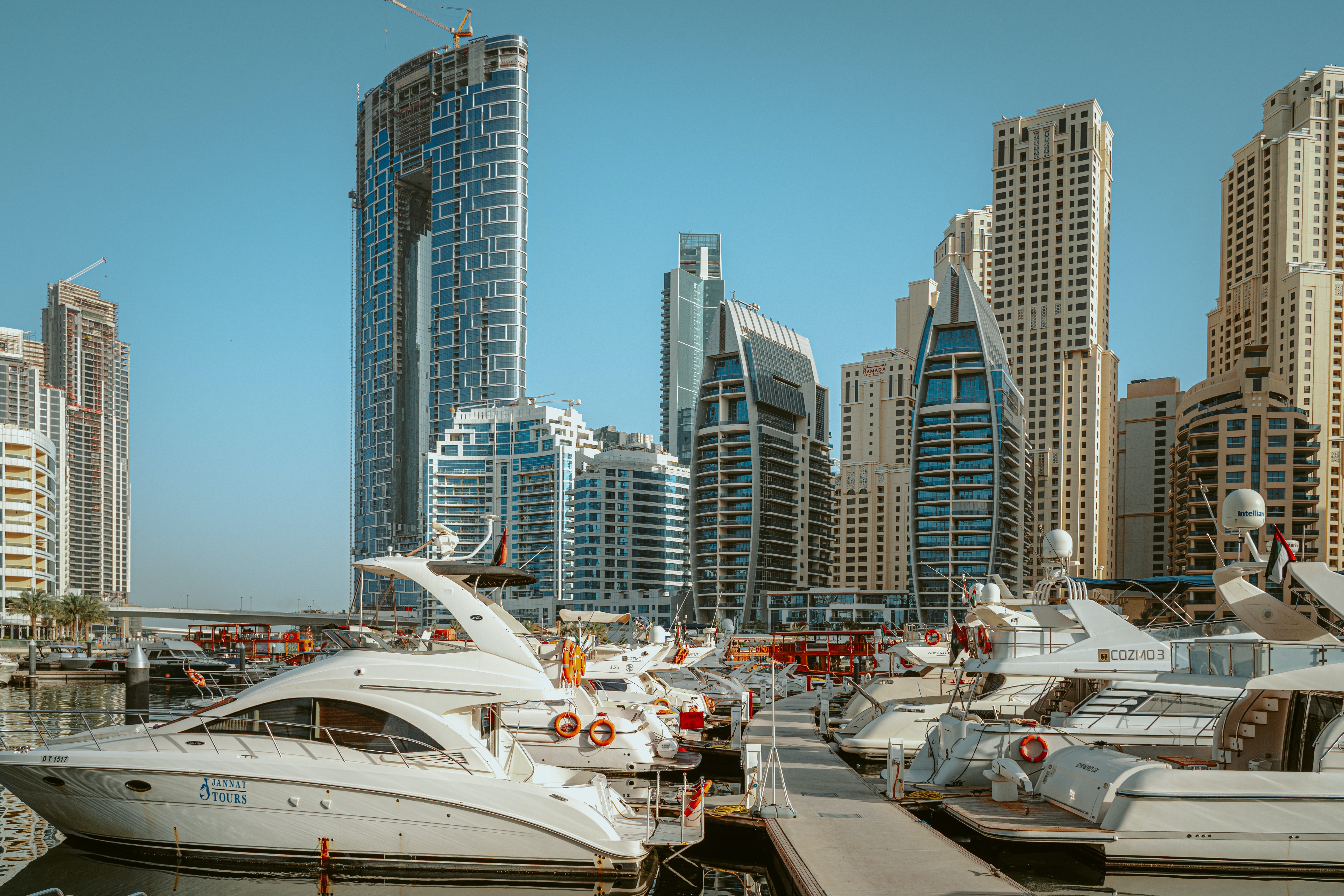 Are you planning a holiday to Dubai this year and want to find exciting activities that will make your experience unique? Look no further than boat rental in Dubai.
Whether it's simply exploring the beautiful skyline or cruising around with friends, Dubai offers some of the most stunning views in all of the UAE via its countless waterways.
Boat rental is increasingly becoming one of the must-do activities for travelers who are looking for an accessible, yet truly unforgettable experience when visiting. From sunny days at sea and sunset cruises, there's something for everyone who wants to get out on the open waters during their visit!
In this article we'll go over why renting a boat should be top on your bucket list when vacationing in Dubai - from breathtaking sights to tips on how you can best maximize these experiences while still making sure they don't break the bank. So hop aboard as we take off into an adventure like no other!
An Overview of Boat Rental in Dubai
Dubai is known for its magnificent skylines, luxurious hotels and stunning beaches. Can you better way to experience all of that than by renting a boat or yacht? Boat rental in Dubai is becoming more and more popular every year, with dozens of companies offering a range of vessels to choose from.
Whether you're looking for a small speedboat for a quick island-hopping adventure or a luxurious yacht for a full day on the sea, Dubai has it all. Don't miss the opportunity to explore the striking coastline and crystal clear waters of the Arabian Gulf. Renting a boat or yacht is the perfect way to take in all the beauty that Dubai has to offer.
How to Rent a Boat in Dubai - A Step-by-Step Guide
Ready to set sail and explore the beautiful waters of Dubai? Renting a boat in Dubai is a great way to admire the stunning skyline from the sea and enjoy a refreshing break from the bustling city. But where to start? Follow this step-by-step guide to book a boat in Dubai hassle-free.
First, decide on the type of boat you want to rent and the duration of your trip.
Then, search for reputable boat rental companies online and compare their prices, services, and customer reviews. Don't forget to check if they offer any packages or discounts.
Once you have found the perfect boat rental company, make a reservation and clarify all the details, such as the pick-up location, safety instructions, and any additional services you may need. Finally, bring your sunscreen, camera, and adventurous spirit, and get ready for an unforgettable boat trip in Dubai!
Types of Boats Available for Rent in Dubai
Are you planning a nautical adventure in Dubai? Look no further than Book Boats! With more than 200 boats to choose from, you're sure to find the perfect vessel for your needs.
Whether you want a sleek powerboat to zip around the Dubai Marina or a luxurious yacht for a day of relaxation on the Arabian Gulf, Book Boats has got you covered.
Their friendly and knowledgeable staff will work with you to find the best boat rental for your budget and desired experience. So what are you waiting for? Book your dream boat today and embark on the adventure of a lifetime!
Benefits of Taking a Boat Ride in Dubai
Dubai, the city of wonders and dreams, is a perfect vacation destination for travelers around the world.
While exploring this marvelous city, why not take a boat ride and soak in the stunning views of Dubai's impressive skyline? A boat ride is an ultimate way of discovering the different hues of Dubai from the sparkling Arabian Gulf.
Choose the great way to escape the hustle and bustle of the city's busy streets and take a breather amidst the peaceful waters.
Whether you choose a traditional dhow or a luxurious yacht, the boat ride experience in Dubai is immensely peaceful and unique. Moreover, it offers a surreal experience of being surrounded by the nature and its beautiful surroundings. Book a yacht charter today and make memories that you will cherish forever.
When it comes to yacht rental, Dubai offers an array of options that are sure to sweep you off your feet. One of the popular destinations to visit when renting a boat in Dubai is the Palm Jumeirah.
This man-made island is shaped like a palm tree and offers stunning views of the city's skyline from the water. You can also marvel at the luxurious villas and hotels on this iconic landmark while cruising on your yacht.
Another must-visit destination is Dubai Marina, which is home to the largest man-made marina in the world.
Here, you can admire the impressive towers that surround the marina while enjoying the calm waters of the Arabian Gulf.
If you're looking for an adventure, head to the World Islands where you can sail around a collection of 300 islands created in the shape of the world map.
What to Expect while Boating in Dubai
If you're planning to go boating in Dubai, But don't just expect an ordinary boating experience. In Dubai, you'll get to see the breathtaking skyline of the city from the water, pass by luxury yachts and sailboats, and even cruise past man-made wonders like the Palm Jumeirah island and the iconic Burj Al Arab hotel.
And if you want to indulge in some water sports, the warm waters of the Gulf offer endless possibilities, from jet skiing to wakeboarding. So, what are you waiting for? Hop on a boat in Dubai and be prepared to soak up the sun, sea, and scenery like never before.
Boat rental in Dubai has much to offer when it comes to making your holiday extra special. Dubai's crystal clear waters and incredible sky line make it the perfect destination for a fun and unique day out.
With plenty of types of boats ranging from sail boats to yachts, you'll be spoiled for choice. Whether you choose to enjoy a speed boat experience, ride an iconic Sailing Sloop, or opt for an extravagant Yacht experience while taking in the city's stunning skyline from the sea – the decision is yours! Boating in Dubai will offer you a life-long memorable experience – one that has benefits such as beautiful views at sunset, great photo-ops, and many more.
There are abundant popular tour destinations when renting a boat in Dubai like Palm Jumeirah Island, Blue
waters Island, Burj Al Arab hotel and The World Islands.
So why not take a chance and have fun with your friends and family by boat rental in Dubai?
Now the question is: We've shared our comprehensive guide on boat rental in Dubai – so what will you choose - will it be a boat or yacht for your holiday? Let us know in the comments below! And if you ever need assistance with your booking feel free to call us - we're happy to help!
here you can get to know- about " how yacht rental Dubai works with Book Boats".
FAQs:
> Do I need a license to rent a yacht in Dubai?
No, you don't
> Do I need a license to rent a yacht in Dubai?
No, you don't need a license to rent a yacht in Dubai. However, if you plan to skipper the yacht yourself, you will need a valid sailing license.
> Can I bring my own food and drinks?
Most rental companies allow you to bring your own food and drinks. However, make sure to check with the company beforehand, as some may have restrictions.
> What happens if the weather is bad?
If the weather is bad, the rental company may reschedule your rental or offer a refund.
> What is the cancellation policy?
Most rental companies have a cancellation policy, which can vary depending on the company and the rental package. Make sure to read the policy carefully before booking.
people read this blog also read