Tips To Plan A Thrilling Yacht Vacation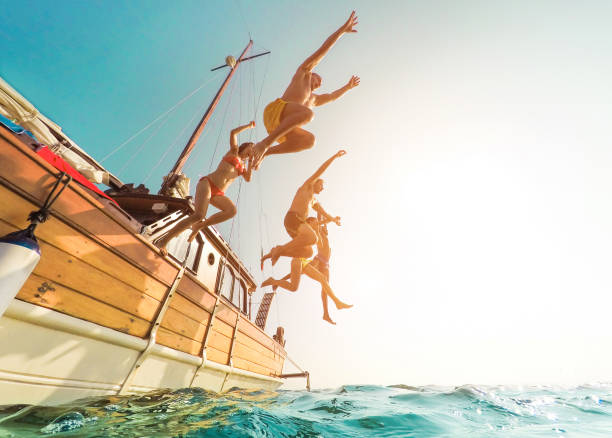 Here Are Your Four Go-To Tips For The Perfect Yacht Vacation:
Find The Right Yacht
When it comes to the choice of vessel you need to be careful of your choice to have a fun-filled vacation at ease.
With almost every trade happening online, it's now simple to rent yachts through reliable sites where you can directly connect with the owner; this helps you understand better about the vessel and how which Dubai yacht rental can be best suitable for you.
Rushing Through Destinations
If you are planning to take the vessel for a ride from one destination to another within a time schedule, you will be missing all the fun that is aboard. Instead, make the best out of it, find a quiet or picturesque place to dock the yacht, and unveil your plans for the day.
Omitting Water Sports
Water sports adds to the real rush of a thrilling yacht vacation, you can take a dive into the aquatic life beneath or go racing with the tides or take a few dips to recharge. So, before your onboard, the yacht, ensures you have mapped out the water sports.
Choose The Best Time
It is always best to book in advance, especially if you are looking at the peak year time i.e., the holiday season, where you would be scrambling around last minute to find somewhere to go. Whether it is during the long haul of the year or the short span of the holiday season, ensure you are either picking the right time or are booking the yacht in advance.
Wrapping Up-What To Expect
You are sure to be thrilled the moment you set foot on the yacht, you can feel the gush of excitement flooding through your veins, and you cannot wait to stir it away from the port and into the sea, from breathtaking breakfast, sun kissing afternoon dives to memorable stargazing date you can map a beautiful vacation on the yacht rental of your ideal choice. Get reliable Dubai yacht rental services today at Book.boats.