Best Yacht Charter Dubai, UAE
Best Yacht Charter Dubai
At Book Boats, we take pride in providing our clients with the best yacht and jet ski rental services in Dubai. With more than ten years of professionals in the charter field, we are aware of providing our customers with top-notch services. Our yachts and jet skis are thus well-maintained and furnished with all the comforts required to guarantee a relaxing and delightful trip.
Our yacht and jet ski rental services have been enjoyed by over 1200 happy clients who have left us with positive feedback and reviews. Our service gives the best excellence and the gratitude of our customers.
The importance of our yacht and jet ski rental services cannot be overstated. Dubai is a city surrounded by water, and the best choice to explore its beauty is renting a yacht or jet ski. Our services allow our clients to create unforgettable memories with their loved ones, whether it's a romantic dinner cruise or a fun-filled day out on the water.
Our boat and jet ski rental services are also ideal for business gatherings, team-building exercises, and other special events. We make certain additional services so that our customers get the best moments for their money. We provide tailored packages that are tailored to their requirements.
In conclusion, our yacht and jet ski rental services are essential for anyone exploring Dubai's waters' beauty. With our ten years of experience and over 1200 happy clients, you can trust us to provide an unforgettable experience. So contact us today to book your yacht or jet ski rental.
Types Of Best Yacht Charter Dubai
Luxury Yachts:
These are the most opulent and extravagant yachts available for charter in Dubai. They have state-of-the-art amenities, including Jacuzzis, spas, and high-end entertainment systems.
Catamarans:
These boats are ideal for individuals who wish to enjoy the excitement of sailing. They are stable, spacious, and offer a smooth ride, making them ideal for families and groups.
Motor Yachts:
These yachts are designed for speed and comfort. The best choice for people looking to swiftly explore Dubai's seas since they have strong engines and can go at a fast pace.
Fishing Yachts:
These are perfect for those who love to fish. We make your visit Dubai's most popular and greatest fishing place and have all the essential gear, such as fishing rods, bait, and tackle.
Party Yachts:
These are ideal for individuals who wish to party with friends or mark a particular event. They have all the amenities, including a bar, music system, and dance floor.
Sailing Yachts:
These are ideal for anyone who wishes to feel the excitement of sailing. They are ideal for individuals who prefer to sail in peace since they have sails and may be propelled without an engine.
Why Choose Us For Yacht And Jet Ski Dubai
When experiencing the best yacht and jet ski adventure in Dubai, we have no better choice. We offer a wide range of yacht and jet ski rental services that cater to all your needs and preferences.
Our fleet of yachts is the best in Dubai, with luxurious amenities and top-notch facilities that ensure a comfortable and enjoyable experience. We offer the ideal boat whether you're searching for a romantic trip or a fun-filled experience with friends and family.
Your satisfaction with the greatest yacht experience in Dubai is a top priority for our professional and seasoned crew members. From the minute you board the aircraft, you will get individualized treatment and meticulous attention to every little detail.
We also offer jet ski rental services perfect for adrenaline freaks looking for an exciting adventure on the water. Our jet skis are well-maintained and equipped with the latest safety features, ensuring a safe and thrilling ride.
So, if you're looking for the best yacht and jet ski experience in Dubai, look no further than us. We guarantee an unforgettable experience that you'll cherish for a lifetime.
How We Are Different From Other Yacht And Jet Ski Booking Company In Dubai
Look nowhere else than our boat and jet ski rental business in Dubai if you're searching for a memorable experience on the waterways of Dubai. You may charter any of our luxurious yachts or efficient jet skis and comfortably explore the Arabian Gulf's breathtaking shoreline and pristine seas.
Every boat in our fleet, from contemporary cruisers to classic wooden dhows, is furnished with the newest conveniences and manned by a skilled crew that will see to your every need. So we have the perfect yacht for you when looking for a romantic sunset cruise, a family-friendly day out, or a corporate event with a difference.
Our jet skis are perfect for those who prefer a more adrenaline-fueled experience. You may zoom through the waves at up to 100 km/h and see Dubai's secret coves and beaches in a new way. We hire our jet skis by the hour or for full-day trips, and we provide you with all the essential safety gear and instructions to have a fun and safe ride.
At our yacht and jet ski booking company in Dubai, we provide the highest service and attention to detail. Our staff works with a tailored schedule that matches your requirements and goes above and beyond your expectations, whether you're an experienced sailor or a first-time rider. So why wait? Book your yacht or jet ski adventure today and experience the beauty of Dubai from a whole new perspective.
Our Process
Welcome to our yacht charter service in Dubai! We are happy to provide the city's greatest boat rental experience. Our simple and hassle-free process ensures you have a memorable time on the water.
Firstly, we offer a wide range of yachts, catering to all your needs and preferences. We have the ideal boat for a big party or a small private event. Our boats are well-kept and furnished with all the conveniences required to make your journey relaxing and pleasurable.
Once you've selected your yacht, our team will guide you through the booking process. We are aware that our client has customized needs, and we work to meet their expectations. Additionally, our staff will collaborate with you to tailor your tour, ensuring you have the ideal schedule for your day on the water.
On the day of your trip, our experienced crew will welcome you aboard and ensure you have a safe and enjoyable journey. Our crew is well-trained and knowledgeable about the local waters, ensuring that you have a smooth sailing experience.
We'll see that your checkout experience is smooth after your journey. We make things as quick since we value your time.
In summary, our yacht charter process offers the best experience on the water. We offer a wide range of yachts, customized itineraries, an experienced crew, and a hassle-free checkout process. We welcome you aboard and provide an unforgettable yacht rental experience in Dubai.
Benefits Of Hiring Our Best Yacht Charter Dubai
Luxury Experience:
Our yacht charter in Dubai offers a luxurious experience unmatched by any other mode of transportation.
Customizable Itineraries:
We offer itineraries catering to your needs and preferences.
Professional Crew:
Our yacht charter has a professional crew trained to provide exceptional service and ensure your safety.
Privacy:
Our yacht charter offers complete privacy and makes you enjoy your time with your loved ones without interruptions.
Scenic Views:
Our yacht charter offers breathtaking views of Dubai's skyline and the surrounding waters.
Wide Range of Amenities:
Our yacht charter has many amenities, including air conditioning, entertainment systems, and more.
Flexibility:
Our yacht charter offers flexibility in terms of timing, allowing you to choose the time of your trip and the day that suits you best.
Memorable Experience:
Our yacht charter offers a memorable experience you will cherish for years.
Testimonials
As a first-time yacht renter, I was a bit nervous about the whole process. But Book Boats made it so easy and stress-free! The team was incredibly helpful in finding the perfect yacht for my family's needs and budget. We enjoyed cruising around Dubai and taking in the stunning views. I highly recommend Book Boats to anyone looking for a top-notch yacht charter experience.
Although I've previously leased yachts in Dubai, none has given this level of service and caliber of boats that Book Boats offers. The crew was kind, professional, and sensitive to our every need from beginning to end. The yacht was pristine and had all the amenities we could ask for. We had a blast exploring the city from the water and soaking up the sun. I will be using Book Boats for all my future yacht charters!
I wanted to surprise my partner with a romantic evening on a yacht, and Book Boats helped me make it a reality. Their service goes above and beyond to ensure that every detail is perfect, from the champagne and roses to the personalized music playlist. The yacht was stunning, and the crew was incredibly accommodating. It wasn't easy to look for a rental, and I couldn't have done it without Book Boats. With full of gratitude, you have made our evening so special.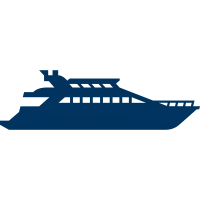 200+ Boats Yachts
The widest range of boats, in Dubai Marina and Dubai Harbour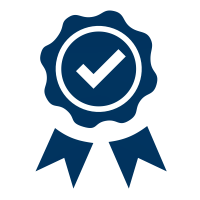 Certified Boats
The most accurate database of quality boats available in the market from professional charter companies only.

Experienced Captain & Crew
Stress-free holidays with a professional and experienced crew.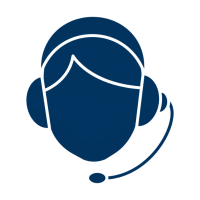 Excellent client assistance
Team of dedicated consultants providing a 7-day customer service before, during and after departure.
Faq
What is a yacht experience in Dubai?
A yacht experience in Dubai is a luxurious way to explore the city's stunning coastline and iconic landmarks. It involves renting a private yacht, cruising around the Arabian Gulf, enjoying the beautiful views, and indulging in various activities such as swimming, sunbathing, and dining.
How much does a yacht experience in Dubai cost?
The price of a yacht experience in Dubai varies according to the boat's size, kind, duration, and number of passengers. Generally, prices start from around AED 1,500 per hour for a small yacht and can go up to AED 10,000 or more for a larger, more luxurious yacht.
What activities can I do during a yacht experience in Dubai?
During a yacht experience in Dubai, you can enjoy various activities such as swimming, snorkeling, fishing, sunbathing, and even jet skiing. In addition, you may choose to indulge in a delicious lunch on board or stop at any of the restaurants along the shore.
Do I need any experience to rent a yacht in Dubai?
No expertise is necessary to charter a boat in Dubai. The yacht rental company will provide a professional crew handling everything from navigation to safety. Then, you have to unwind, sit back, and take it all in.
How do I book a yacht experience in Dubai?
You can book a yacht experience in Dubai through various yacht rental companies or tour operators. You can book online or contact them directly to discuss your requirements and preferences. We advise you to book in advance, particularly during the busiest season.