Fly Fish Ride Dubai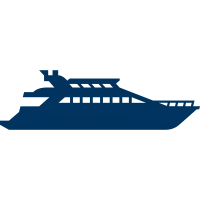 200+ Boats & Yachts
The widest range of boats, in Dubai Marina and Dubai Harbour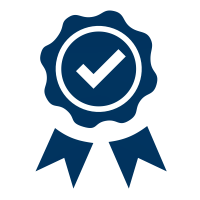 Certified Boats
The most accurate database of quality boats available in the market from professional charter companies only.

Experienced Captain & Crew
Stress-free holidays with a professional and experienced crew.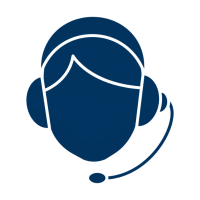 Excellent client assistance
Team of dedicated consultants providing a 7-day customer service before, during and after departure.
Hook on Savings with Fly Fish Boat Rental Prices at Book.Boats
Fly Like a Fish: The Best Water Adventure in Dubai
A Fly Fish Ride is a thrilling water activity involving riding on an inflatable watercraft shaped like a fly fish. The Fly Fish Ride is towed behind a motorboat, and as the boat picks up speed, the Fly Fish rises up off the water and becomes airborne, giving riders the sensation of flying. This heart-pumping activity is perfect for thrill-seekers who are looking for an adrenaline rush on the waters of Dubai. It's also suitable for all ages and can be enjoyed by individuals or groups of friends and family. If you're in the mood for an adventure and want to try something new on your vacation, why not take a ride on one of our inflatable Fly Fish boats? These boats are designed to give you a unique and exhilarating experience as you zoom across the crystal clear waters off Jumeirah Beach in Dubai.
FAQ's
What is a fly fish boat?
A fly fish boat is a type of inflatable boat that is designed for towing a large, inflatable "wing" behind it. This wing looks like a giant fish, and passengers sit on it as the boat pulls them through the water.
What should I bring with me when renting a fly fish boat in Dubai?
You should bring swimwear, a towel, and sunscreen.
What is the cost for renting a fly fish boat in Dubai?
The cost of renting a fly fish boat in Dubai can vary depending on the rental company and the duration of the rental. Typically, prices range from around AED 200 to AED 400 per person for a one-hour rental.
Do I need any experience to rent a fly fish boat in Dubai?
No, you don't need any prior experience to rent a fly fish boat in Dubai. However, you will be required to wear a life jacket and follow the safety instructions given by the rental company.
How many people can ride on a fly fish boat?
The number of people that can ride on a fly fish boat can vary depending on the size of the boat and the weight limit set by the rental company. Generally, fly fish boats can accommodate between two to six riders at a time.