Private Yacht Dubai, UAE | Private Yacht Rental In Dubai
Why Choose Us For Private Yacht Charter Dubai
If you're looking for an amazing and unforgettable experience on the waters of Dubai, don't take a second chance than our private yacht charter services. We offer the best private yacht rental in Dubai, with various options to suit your needs and preferences.
Our fleet of yachts is top-of-the-line, with modern amenities and luxurious interiors that will make you feel like royalty. So we have the perfect yacht for the best romantic getaway, a family union vacation, or a corporate event.
Our experienced crew members are dedicated to providing you with the highest service and hospitality. From the moment you step into our yacht, you'll be treated like a VIP, with personalized attention and care.
We also offer a range of customizable packages so that you can tailor your private yacht charter experience to your specific needs and desires. We can make it happen if you want to explore the stunning coastline of Dubai, enjoy a sunset cruise, or indulge in a gourmet meal on board.
So why choose us for your private yacht charter in Dubai? Because we offer the best service, the most luxurious yachts, and unforgettable experiences. Book your private yacht rental in Dubai with us today, and make the journey unforgettable.
How We Are Different From Other Private Yacht Rental Companies In Dubai
Dubai is known for its Elysium lifestyle and extravagant experiences. One of the most popular ways to experience the luxury of Dubai is by renting a private yacht. Private yacht rental companies in Dubai offer a wide selection of yachts that cater to different budgets and preferences.
These companies provide a hassle-free experience for their clients, taking care of everything from the yacht rental to the crew and catering. We also offer a variety of packages that include different activities such as fishing, snorkeling, and sightseeing. Some companies even offer overnight stays on the yacht.
Private yacht rental companies in Dubai have a fleet of yachts that range from small boats to large luxury yachts. The yachts have all the necessary features, including sound systems, comfortable chairs, and air conditioning. In addition, the crew on board is experienced and trained to provide the best service to their clients.
Dubai is a city that is surrounded by water to make your perfect destination for a yacht rental. The views from the water are breathtaking, and the experience of cruising around the Palm Jumeirah or the Dubai Marina is unforgettable.
Our Process
Welcome to our private yacht rental service in Dubai! We are thrilled to offer you an unforgettable experience on the water.
Our process is simple and hassle-free. First, browse our selection of luxurious yachts and choose the best suitable needs. The sizes and designs in our fleet range from sleek and contemporary to traditional and exquisite.
Once you have selected your yacht, our team will work with you to customize your experience. We can arrange for catering, entertainment, and any other special requests you may have. Our goal is to ensure that your time on the water is perfect.
Our experienced crew will greet you on your rental day and provide a safety briefing before setting sail. We ensure that you sit relaxed and enjoy the stunning views of Dubai's skyline and coastline.
Our crew will safely return you to shore at the end of your rental. We take great delight in offering outstanding service and seeing every last detail.
Thank you for considering our private yacht rental service in Dubai. We're excited to work with you to make lifelong moments on the sea.
Benefits Of Hiring Our Private Yacht Charter
Exclusive and personalized experience
Flexibility in itinerary and activities
Privacy and security
Professional and experienced crew
High-quality amenities and services
Scenic views and access to secluded locations
Opportunity for water sports and activities
Perfect for special occasions and events
Memorable and unique vacation experience
Hassle-free and stress-free planning and execution
Testimonials
"As a businessman, I sought a luxurious private space to host my clients. Book Boats' private yacht in Dubai exceeded my expectations. The yacht was well-maintained, and the crew was professional and attentive. In addition, my clients were impressed with the stunning views of Dubai's skyline and the delicious food served on board. It was a memorable experience that helped me close the deal."
"As a newlywed couple, we wanted to celebrate our honeymoon in style. Book Boats' private yacht in Dubai was the perfect choice for us. The crew goes beyond their comfort to make the trip exceptional with the exquisitely decorated yacht. We enjoyed a romantic dinner under the stars and watched the sunset over the Arabian Gulf. It was a dream come true, and we will cherish the memories forever."
"As a family, we sought a unique way to celebrate our daughter's graduation. Book Boats' private yacht in Dubai was the perfect choice for us. The yacht was spacious and comfortable, and the crew was friendly and accommodating. We enjoyed a delicious barbecue on board and had fun swimming in the crystal-clear waters of the Arabian Gulf. It was a memorable experience that brought our family closer together."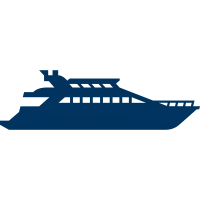 200+ Boats Yachts
The widest range of boats, in Dubai Marina and Dubai Harbour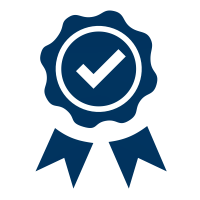 Certified Boats
The most accurate database of quality boats available in the market from professional charter companies only.

Experienced Captain & Crew
Stress-free holidays with a professional and experienced crew.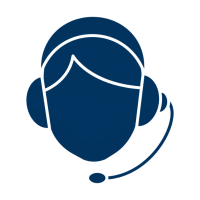 Excellent client assistance
Team of dedicated consultants providing a 7-day customer service before, during and after departure.
FAQ
What types of yachts are available for rental in Dubai?
There are various types of yachts available for rental in Dubai, ranging from small boats to luxurious mega yachts. Some popular options include motor yachts, sailing yachts, catamarans, and party boats.
How much does renting a private yacht in Dubai cost to rent?
The price of renting a private yacht in Dubai is influenced by a number of elements, including the yacht's size, the length of the rental, and the facilities offered. Generally, prices start from around AED 1,500 per hour for a small boat and can go up to AED 10,000 or more per hour for a mega luxury yacht.
What is included in a private yacht rental in Dubai?
The amenities included in a private yacht rental in Dubai vary depending on the type of yacht and the rental package. However, most rentals include a captain and crew, fuel, safety equipment, and basic amenities such as a kitchen, bathroom, and seating. In addition, some rentals may include additional amenities such as water sports equipment, catering, and entertainment.
Can I bring my food and drinks on a private yacht rental in Dubai?
Most private yacht rentals in Dubai allow guests to bring food and drinks. However, some rentals may restrict the type of food and drinks allowed, so it's best to check with the rental company beforehand.
Do I need a license to rent a private yacht in Dubai?
You do not need a license to rent a private yacht in Dubai. The rental company will provide a captain and crew licensed and experienced in yacht operation. However, you will need a valid boating license if you plan to operate the yacht.