Private Yacht Rental Dubai Marina UAE
Luxury Private Yacht Rental In Dubai Marina
At Book Boats, we take pride in providing our clients with the best private yacht hire services in Dubai Marina. With more than 10 years of expertise, our yacht rental business has earned a solid reputation among clients. Over 1200 satisfied customers can attest to the quality of our services; they had wonderful vacations aboard our boats.
Private yacht hire is an experience like no other. It offers luxury and exclusivity that any other mode of transportation cannot match. So our private yacht hire services are the perfect choice if you want to celebrate a special occasion, host a corporate event, or simply enjoy a day trip with your loved ones.
Dubai Marina is one of the most stunning and iconic locations in the world, and there is no better option to enjoy it than from the deck of a private yacht. Our yachts have all the amenities to make your trip comfortable and enjoyable, including air conditioning, sound systems, and fully equipped kitchens.
At Book Boats, we understand that every client has unique needs and preferences. This is why we offer an exclusive selection of yachts, each with unique features and amenities. Our expert team is dedicated to check that your journey is tailored to your specific requirements and that every detail is carefully taken care of.
Private yacht hire is an experience everyone should have at least once. At Book Boats, we provide our clients with a thrilling experience, and we are looking forward to welcome you aboard one of our yachts soon.
Types Of Private Yacht Rental Dubai Marina
Motor Yachts:
These are perfect for those who want to cruise around Dubai Marina in style and comfort. They have powerful engines and can reach high speeds, making them ideal for those who want to explore the city quickly.
Sailing Yachts:
This yacht is needed for those who prefer a more traditional sailing experience. These yachts are equipped with sails and rely on the wind to move, providing a peaceful and serene experience on the water.
Catamarans:
Catamarans are perfect for those who want to enjoy a stable and comfortable ride on the water. They have two hulls, which provide excellent stability and make them ideal for families with children or those prone to seasickness.
Luxury Yachts:
Luxury yachts are the ultimate in comfort and style. They have all the necessary amenities, including air conditioning, entertainment systems, and luxurious furnishings.
Party Yachts:
A party yacht is a perfect choice if you're looking to host a party or event on the water. These yachts have everything you need to entertain your guests, including a sound system, dance floor, and bar.
Fishing Yachts:
This yacht is needed for those who love to fish. These yachts are equipped with all the necessary equipment, including fishing rods, bait, and tackle, and perfect for a day trip with friends.
Why Choose Us For Private Yacht Hire Dubai Marina
The private yacht provides a luxurious and unforgettable experience on the waters of Dubai. When it comes to choosing a private boat hire, there is no better option than us.
We offer many private yacht and boat rental options to suit your needs and preferences. If you're looking for a romantic escape, a family vacation, or a corporate event, then we have the perfect yacht or boat. Our fleet is well-maintained and equipped with all the necessary amenities to ensure comfort and safety.
Our experts will meet all your requirements and provide you with the best ever service that will exceed your expectations. We also provide flexible rental options, so you can choose the duration and itinerary that suits you best.
So, if you want to enjoy the extraordinary view of Dubai from a different perspective, choose us for private yacht hire Dubai Marina or private boat hire Dubai Marina. We guarantee an unforgettable experience that you'll cherish for a lifetime.
How We Are Different From Other Private Yacht Charter Dubai Marina
When it comes to chartering a luxury boat, Dubai Marina is a top choice. With its stunning skyline, crystal-clear waters, and year-round sunshine, it's no wonder many people choose to explore this stunning city from the comfort of a private yacht.
A private yacht charter at Dubai Marina provides the ultimate luxury experience. Whether you're celebrating a special event or hosting a corporate event, or simply looking to relax and unwind, a private yacht charter offers the ultimate comfort, privacy, and style.
With a private yacht charter from Dubai Marina, you can explore the city's iconic landmarks, including the Burj Khalifa, Palm Jumeirah, and the Dubai Fountain, from the comfort of your private yacht. You can also enjoy various activities, including swimming, snorkeling, and jet skiing, or simply relax on board and soak up the sun.
At Dubai Marina Yacht Club, we offer a range of private yacht charters to suit all budgets and requirements. Our fleet of luxury yachts includes everything from intimate 30-foot boats to spacious 100-foot yachts, all fully equipped with the latest machines and amenities.
Why not book a private yacht charter in Dubai Marina right now for the ultimate level of opulence? With our expert team to help you plan every detail of your trip, you're sure to have an unforgettable experience you'll treasure for years to come.
Our Process
Welcome to our private yacht rental service in Dubai Marina! We are thrilled to offer you an unforgettable experience on the water.
We have made our yacht rental process uncomplicated and stress-free for you. Firstly, you can look through our collection of luxurious yachts and select the one that suits your requirements the most. Our fleet offers a diverse range of sizes and styles, including contemporary and stylish designs as well as classic and sophisticated options.
When you've decided on a boat, we'll help you tailor your rental to your specific needs. Catering, entertainment, and other customizations are all within our purview. Our objective is to provide with a wonderful boating experience.
On the day of your rental, our experienced crew will greet you at the marina and provide a safety briefing before setting sail. Then, you can sit back and unwind with the stunning views of Dubai's skyline and coastline.
Our crew will return you safely to the marina at the end of your rental. We provide exceptional service and ensure every detail is handled.
Benefits Of Hiring Our Private Yacht Hire Dubai Marina
Exclusive and personalized experience
Privacy and security
Flexibility in itinerary and activities
Professional and experienced crew
High-end amenities and facilities
Scenic views and photo opportunities
Opportunity for water sports and activities
Catering and dining options
Perfect for special occasions and events
Memorable and unique experience
Testimonials
"I had the most amazing experience renting a private yacht from Book Boats in Dubai Marina. As a solo traveler, I was initially hesitant, but the book boat team made me feel comfortable and welcomed. The yacht was luxurious and had all the amenities I needed. In addition, the views of the city skyline from the water were breathtaking. I highly recommend Book Boats for anyone looking for a unique and unforgettable experience in Dubai."
"Booking a private yacht rental with Book Boats was my best decision for my family vacation in Dubai. The yacht was roomy and comfortable, and the crew accommodated our needs. We enjoyed a delicious meal on board and even got to swim in the crystal-clear waters of the Arabian Gulf. The kids had an amazing experience, and we made memories that would last a lifetime. Thank you, Book Boats, for an unforgettable experience!"
"I recently rented a private yacht from Book Boats for a corporate event, which was a huge success. The yacht was equipped with all the necessary technology for our presentations, and the crew was professional and attentive to our needs. The beautiful views of the Dubai skyline from the water were stunning, and our clients were impressed with our service level. I highly recommend Book Boats for any corporate event or business meeting in Dubai."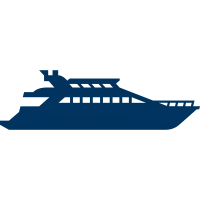 200+ Boats Yachts
The widest range of boats, in Dubai Marina and Dubai Harbour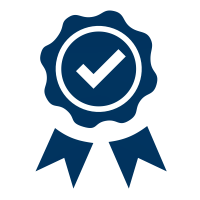 Certified Boats
The most accurate database of quality boats available in the market from professional charter companies only.

Experienced Captain & Crew
Stress-free holidays with a professional and experienced crew.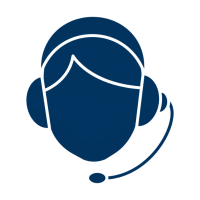 Excellent client assistance
Team of dedicated consultants providing a 7-day customer service before, during and after departure.
Faq
What types of boats are available for private hire in Dubai Marina?
There are various types of boats available for private hire in Dubai Marina, including luxury yachts, speedboats, fishing boats, and traditional Arabian dhows.
How much does hiring a private boat in Dubai Marina cost?
The cost of hiring a private boat in Dubai Marina depends on various factors, such as the type of boat, duration of hire, and additional services. Prices may vary from AED 500 to AED 10,000 or more.
Can I bring my food and drinks on the private boat?
Most private boat rental companies in Dubai Marina allow guests to bring their food and drinks on board. However, some may charge a corkage fee for alcoholic beverages.
What are the popular destinations to visit on a private boat in Dubai Marina?
Some popular destinations on a private boat in Dubai Marina include Palm Jumeirah, Burj Al Arab, Dubai Creek, and the World Islands.
Is it safe to hire a private boat in Dubai Marina?
Yes, it is safe to hire a private boat in Dubai Marina as long as you choose a reputable boat rental company and follow the safety guidelines provided by the captain. It is also recommended to wear life jackets while on board.