Self Driving Boat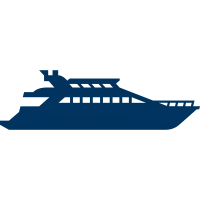 200+ Boats & Yachts
The widest range of boats, in Dubai Marina and Dubai Harbour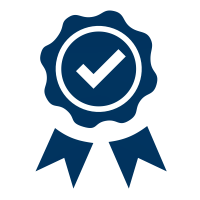 Certified Boats
The most accurate database of quality boats available in the market from professional charter companies only.

Experienced Captain & Crew
Stress-free holidays with a professional and experienced crew.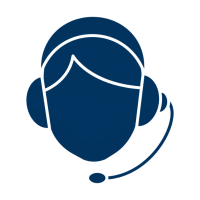 Excellent client assistance
Team of dedicated consultants providing a 7-day customer service before, during and after departure.
Selfdrive Boat Rental Dubai Price at Book.Boats: Find Your Perfect Fit!
Take Your Dubai Trip to the Next Level with a Self-Driving Boat
Creating unforgettable memories is easy when you rent a self-driving boat in Dubai. Whether you are travelling with family, friends or solo, a self-driving boat experience will surely make your trip to Dubai more exciting and memorable. You will get to witness some of the most stunning views of the city's skyline while enjoying the refreshing breeze of the Arabian Sea. Moreover, you can explore the famous Palm Jumeirah or visit the Fishing Village for a unique cultural experience. You can also bring your own food and drinks on board and have a picnic on the boat, making it a perfect way to spend quality time with your loved ones. A self-driving boat tour in Dubai is an experience that you will treasure for a lifetime.
Tailored to Your Needs: Get Your Dream Self-Driving Boat Rental in Dubai with Book.Boats
At Book.Boats, we take pride in being one of the leading providers of self-driving boat rentals in Dubai. Our wide range of boats is perfect for exploring the city's stunning coastline and taking in the breathtaking views of the city's skyline. We offer complete customization options for your self-driving boat experience to suit your preferences and needs. From choosing the boat size, capacity, and duration of the rental, you can have complete control over your budget and schedule. Our expert team is always ready to offer you with all the necessary information and guidance to ensure you have a secure and enjoyable experience on the water. Whether you are looking for a thrilling adventure or a relaxing day out on the water, Book.Boats are the perfect choice for anyone looking to have a customized self-driving boat experience in Dubai.
FAQ's
What are self-driving boats?
Self-driving boats, also known as autonomous boats, are watercraft that can navigate and operate without human intervention.
How do self-driving boats work?
Self-driving boats use a combination of sensors, algorithms, and software to operate. The sensors detect and interpret information about the boat's environment, such as the position of other boats, the water depth, and the weather conditions. The algorithms and software use this information to make decisions about how to navigate and maneuver the boat.
What are the benefits of self-driving boats?
Self-driving boats offer several benefits, including increased safety, reduced human error, improved efficiency, and reduced operating costs. They can also be used for tasks that are too dangerous or difficult for humans, such as underwater exploration, search and rescue operations, and monitoring marine life.
What are the potential drawbacks of self-driving boats?
One potential drawback of self-driving boats is the possibility of system failures, which could lead to accidents or collisions.
What are some current and potential applications of self-driving boats?
Self-driving boats have a wide range of potential applications, including cargo shipping, search and rescue operations, underwater exploration, marine research, and environmental monitoring.