Small Yacht Rental Dubai
Types of Yachts
Regardless of whether you're looking for a yacht for a date night, cruising, fishing, or exploring, there is a boat type to suit every need and want. Here are a few of the several kinds of yachts that Book.Boats offer for charter:
Stealth Yacht
Stealth yacht charters promise to be nothing short of outstanding with their sleek design, impressive speed, and abundance of fantastic social spaces.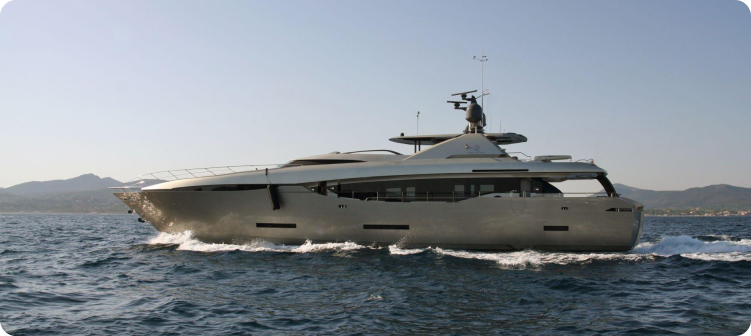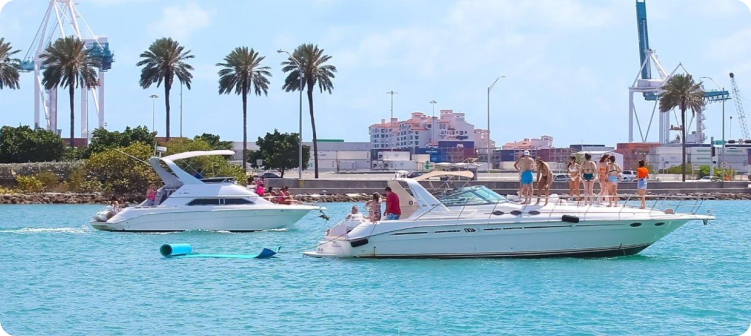 Motor Yachts
Crewed motor yachts from Book Boats can give you the most lavish surroundings, roomy lodging, and a wide range of toys, tenders, and amenities; all topped off with premium onboard service.
FS YACHTS WIDE
FS Concept offers everyone, whether they choose to be on or behind a boat, an amazing sensation. Wave riders will appreciate being pulled by the folding Power Tower, which incorporates swivelling board racks for their gear since it has a roomy bow and cockpit.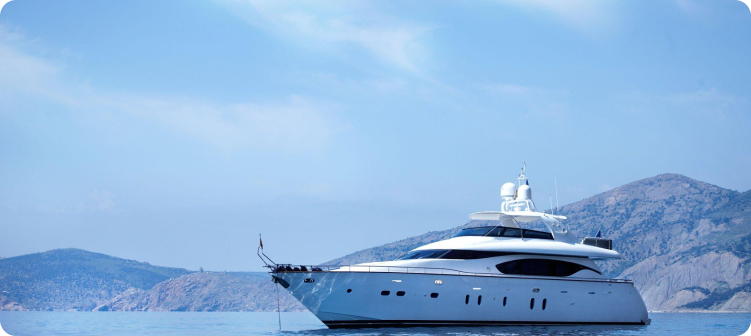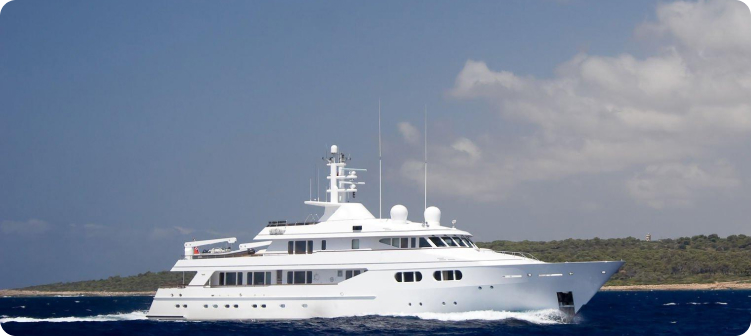 Luxury Yachts
The best sailing experiences may be found on luxury vessels because of their magnificent amenities, delectable cuisine, and unparalleled customer support.
SuperYachts
We also provide super yacht rentals, which are bigger and more extravagantly decorated than luxury boats. Many decks, swimming pools, theatres, and other luxury amenities are typically present.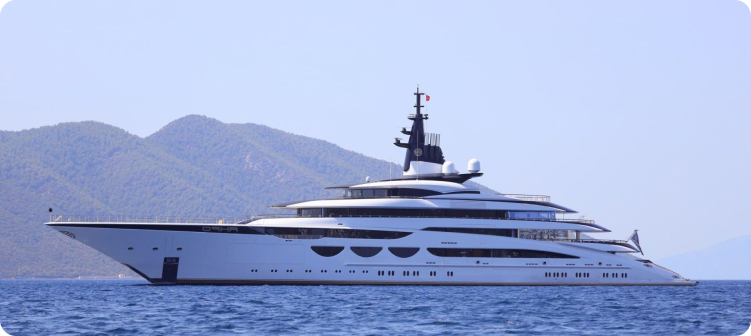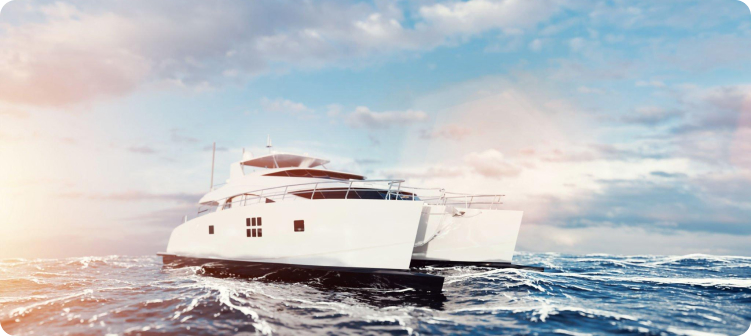 Catamaran Yachts
Catamaran yachts are the best option for anyone looking for stability and comfort in their yachts due to their two hulls, which give them lots of space and stability on the water.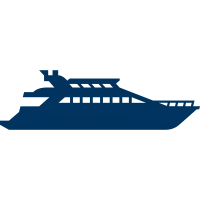 200+ Boats & Yachts
The widest range of boats, in Dubai Marina and Dubai Harbour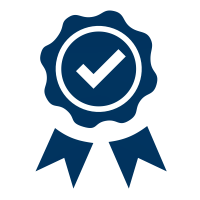 Certified Boats
The most accurate database of quality boats available in the market from professional charter companies only.

Experienced Captain & Crew
Stress-free holidays with a professional and experienced crew.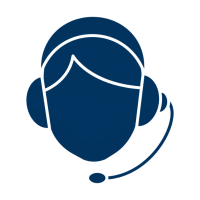 Excellent client assistance
Team of dedicated consultants providing a 7-day customer service before, during and after departure.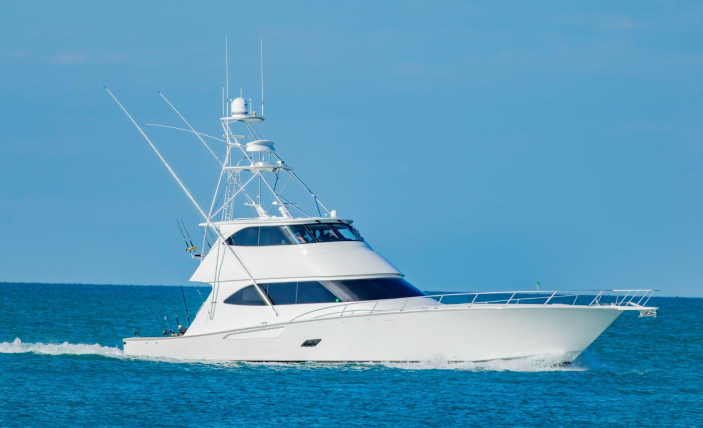 Benefits of hiring a boat in Dubai
At Book.Boats, we have a range of different vessels to choose from, depending on the size, budget, and style that you have in mind. From open yachts to classics and catamarans, browse through our collection and pick one that's right for you. With a yacht rental, you have the flexibility to plan your itinerary and go wherever you want. You can choose from a range of activities, such as swimming, snorkelling, or fishing, and spend as much time as you want at each destination. A yacht rental Dubai Jumeirah offers complete privacy and exclusivity. You can take pleasure in the company of your friends and family without any interruptions or distractions from other tourists.
Testimonials


The yacht rental was seamless, and the crew was amazing! Thanks, Book Boats!


We had a fantastic time on the luxury yacht. It was the highlight of our Dubai trip! They are the best yacht rental Dubai. Thank you, Book.Boats!


The catamaran yacht was perfect for our family day out. Highly recommend Book Boats!


The crew made our sunset cruise on the motor yacht extra special. Thank you, Book Boats!


Book Boats exceeded our expectations. We will definitely use them again for our next yacht rental in Dubai.
FAQ's
What are the top yacht cruise routes in the United Arab Emirates?
The Dubai Marina, Palm Jumeirah, Abu Dhabi Corniche, and Yas Island are some of the most well-liked yacht cruise itineraries in the United Arab Emirates.
For sailboat rentals in Dubai, do I need a licence?
No, a licence is not required to charter a yacht in Dubai. Your trip's navigation and safety will be taken care of by the skipper and crew that the yacht rental company will supply.
What is a yacht cruise in Dubai?
Booking a private yacht to tour the city's sights and coastline is a popular leisure activity in Dubai. It enables travellers to take advantage of the abundant amenities on board while taking in expansive views of the Arabian Gulf.
What varieties of yachts can be rented in Dubai?
Yachts of all kinds, including motor yachts, sailing yachts, catamarans, adventure yachts, and sport fishing yachts, are available for hire from Book.Boats. Each type has distinctive qualities and skills to meet various needs and objectives.
What elements should I take into account while selecting the ideal yacht in Dubai?
Consider aspects such as boat size and style, amenities provided, price, crew professionalism and expertise, and customer feedback when selecting the best yacht in Dubai.
Which music will be played at the party?
With Club Classics and Cheesy Party Anthems from the past to the present, our DJs have music for any occasion, including Chart Toppers, R&B Bangers, and Club Classics. If you have any particular requests, any of our DJs will be happy to accommodate them that night.
Can I hire a professional crew for my luxury yacht rental?
Indeed, Book.Boats provide a skilled crew for our rentals of luxury yachts. Our crew, which consists of a chef, crew members, and a captain, will take care of everything so you can sit back, unwind, and take it all in.
How much does chartering a yacht with Yacht Rental Dubai cost?
The type of yacht, the length of the rental, and the number of passengers all affect how much it will cost to lease a yacht with Yacht Rental Dubai. For a tailored quotation, get in touch with Book.Boats.
What should I wear on a yacht?
It is advised that you dress comfortably and casually and that you bring a lightweight jacket or jumper in case it gets cool.
Can I hire other types of boats and activities in Dubai?
Sure, you are free to select any boat and activities on Book.Boats, you can choose from a variety of yacht rental alternatives in Dubai. You can choose the type of boat and the activities you want, from modest yacht rentals to big yacht charters.