Yacht Booking Company Dubai
Luxury Yacht Hire In Dubai: Experience The Ultimate Adventure
At Book Boats, we understand the importance of creating unforgettable client experiences. That's why we take the honor of offering the best yacht trips in Dubai. With 10 years of expertise in this field, we understand the art of providing exceptional services to our clients.
Our yacht trips in Dubai are designed to cater to the needs of every client. We have the ideal yacht if you're organizing a corporate event, a family holiday, or a romantic trip. Modern amenities are available on our fleet of luxurious boats, making your journey pleasurable and memorable.
We have served over 1200 happy clients, and we remind you to receive positive feedback from them. Our clients are grateful for the time and effort we put into making sure every aspect of their trip is perfect. As soon as you book a reservation with us, we make a tremendous effort to ensure your trip is seamless and stress-free.
Our yacht trips in Dubai offer a unique perspective of the city's skyline and coastline. You get to see Dubai's iconic landmarks from a different angle, and you can take stunning photos to cherish for a lifetime. In addition, our experienced crew members are knowledgeable about the city's history and culture and are always lucky to share their insights with you.
Our yacht trips in Dubai are a must-do activity for anyone visiting the city. Therefore, make a reservation with us today to enjoy the best boat trip in Dubai.
Types Of Yacht Cruise Dubai
Luxury Yacht Cruise:
A high-end yacht experience with top-notch amenities, personalized service, and gourmet cuisine. Perfect for special occasions or corporate events.
Fishing Yacht Cruise:
A fishing adventure on a fully-equipped yacht with an experienced crew and top-of-the-line fishing gear. Ideal for fishing enthusiasts and families.
Sunset Yacht Cruise:
A romantic and serene experience with stunning sunset views of the Dubai skyline. Includes refreshments and light snacks.
Party Yacht Cruise:
A lively, fun-filled yacht party with music, drinks, and snacks. Perfect for celebrating birthdays, bachelor/bachelorette parties, or any special occasion.
Sightseeing Yacht Cruise:
A leisurely cruise around Dubai's iconic landmarks and attractions, including the Burj Al Arab, Palm Jumeirah, and Dubai Marina. Includes informative commentary and refreshments.
Adventure Yacht Cruise:
An adventure Yacht Cruise includes water sports like jet skiing, wakeboarding, and banana boat excursions. Perfect for adventurers and adventure seekers.
Why Choose Us For Yacht Hire Dubai
If you're looking for an unforgettable yacht trip in Dubai, look no further than our yacht booking company. We offer a range of luxurious yachts, each equipped with top-of-the-line amenities and staffed by a professional crew.
Whether you're celebrating a particular event or want an entire day on the water, our yachts are ideal for every occasion. Our experts are here to help you create the right schedule, and we provide flexible booking options to suit your requirements.
When you choose us for your yacht trip in Dubai, you can rest assured that you're in good hands. Our team has extensive training and expertise, and we delight in offering our visitors first-rate service.
So why choose us for your yacht hire in Dubai? We offer the best combination of luxury, convenience, and value. Whether you're a seasoned sailor or a first-time boater, we have the perfect yacht. Contact us to learn more about our yacht booking options and start planning your dream trip on the water.
How We Are Different From Other Yacht Booking Company Dubai
Look no further than our yacht rental company if you're searching for a luxurious and unique experience in Dubai. We have an extensive range of yachts, all furnished with the conveniences required for a relaxing and enjoyable journey.
Our yachts are perfect for various occasions, from romantic getaways to corporate events. So whether you're looking to explore the stunning coastline of Dubai or relax and soak up the sun, our yachts are the perfect way to do it.
At our yacht booking company in Dubai, we pride ourselves on providing exceptional service to our clients. Our team of knowledgeable travel experts will collaborate with you to design a personalized itinerary that considers your unique requirements and interests. You can relax and unwind on your trip while we take care of the preparations, including organizing the catering and transportation.
Booking a yacht with us is easy and hassle-free. Browse our selection of yachts online, select the one that opts your requirements, and make your reservation. We offer flexible booking options to accommodate your schedule, and our rates are competitive and transparent.
So why wait? Book your yacht with our yacht booking company in Dubai today and experience luxury and relaxation. We guarantee you won't be disappointed!
Our Process
Welcome to our yacht cruise Dubai process! We are thrilled to offer you an unforgettable experience in the waters of Dubai.
Firstly, we have a wide range of yachts available for rental, ranging from small boats to luxurious yachts. Our competent experts will help you select the best yacht based on your needs and suggestions.
Once you select your yacht, our team will guide you through the booking process and ensure all necessary paperwork is completed. We take pride in our efficient and hassle-free booking process, allowing you to focus on enjoying your cruise.
On the day of your cruise, our team will greet you at the dock and provide a safety briefing before you set sail. Our experienced crew will be on board to ensure your smooth and enjoyable cruise.
During your cruise, you can take in stunning views of Dubai's skyline and iconic landmarks. Our yachts have all the necessary amenities, including air conditioning, sound systems, and comfortable seating.
At the end of your cruise, our team will wait to assist you in disembarking and returning the yacht. Our goal is to keep the procedure seamless and enjoyable.
Benefits Of Hiring Our Yacht Cruise Dubai
Luxury Experience:
Our yacht cruise in Dubai offers a luxurious experience that is unmatched by any other mode of transportation. You can enjoy the stunning city skyline views while relaxing in the comfort of our yacht.
Professional Crew:
Our yacht's crew is qualified to operate it and give you the best service possible. They know the local area and can provide information about the sights and attractions.
Customizable Packages:
We offer customized packages tailored to your needs and preferences. We can plan a package to fit your needs, whether you desire a romantic dinner cruise or a party with friends.
Wide Range of Amenities:
Our yacht has many amenities, including air conditioning, a sound system, and comfortable seating. We also have catering services and can provide various food and beverage options.
Privacy and Exclusivity:
Our yacht cruise in Dubai offers privacy and exclusivity that cannot be found on other modes of transportation. You can adore the company of your loved ones without any interruptions or distractions.
Unforgettable Experience:
Our yacht cruise in Dubai offers an unforgettable experience you will cherish forever. You may witness the city's stunning scenery from an alternate perspective and make memories that will last a lifetime.
Testimonials
"As a first-time yacht renter, I was a bit nervous about the whole process. But Book Boats made it so easy and stress-free! The team was incredibly helpful in finding the perfect yacht for my family's needs and budget. We had an amazing time cruising around Dubai and taking in the stunning views. I would highly recommend Book Boats to anyone looking for a memorable yacht experience."
"I've rented yachts in Dubai before, but my experience with Book Boats was by far the best. The team was extremely professional and experienced, and they made sure that our yacht rental was a success. In addition, the yacht itself was in new condition and had all the amenities we needed for a comfortable and enjoyable trip. I will use Book Boats for all my future yacht rentals in Dubai."
"I wanted to surprise my wife with a romantic evening on a yacht, and Book Boats helped me make it happen. They accommodated my requests and even provided great suggestions to make the experience even more special. The yacht was beautiful, and the crew was incredibly attentive. Thanks to Book Boats, my wife and I had an unforgettable evening under the stars."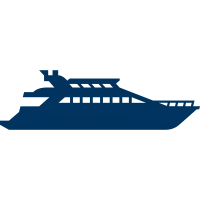 200+ Boats Yachts
The widest range of boats, in Dubai Marina and Dubai Harbour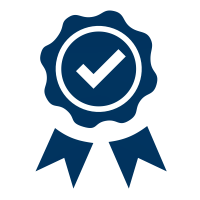 Certified Boats
The most accurate database of quality boats available in the market from professional charter companies only.

Experienced Captain & Crew
Stress-free holidays with a professional and experienced crew.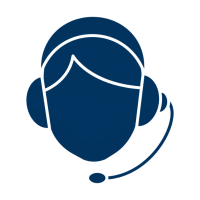 Excellent client assistance
Team of dedicated consultants providing a 7-day customer service before, during and after departure.
Faq
What is included in a yacht trip in Dubai?
A yacht trip in Dubai typically includes a private yacht rental, a captain and crew, fuel, and soft drinks. Some packages may also include food, water sports activities, and transportation to and from the yacht.
How much does a yacht trip in Dubai cost?
The cost of a yacht excursion in Dubai varies according to the vessel's size, length of the trip, and extras. AED 1,000 to AED 10,000 or more are possible price ranges.
When is the ideal season to charter a yacht in Dubai?
When the weather is more gentle and comfortable, November to April is the finest time of year to take a yacht cruise in Dubai. However, yachting adventures are offered all year.
Am I allowed to bring food and beverages on the yacht?
Most Dubai yacht rentals allow guests to bring their own snacks, meals, and drinks. However, if you bring your own alcohol, certain places may charge a corkage fee.
What are some popular destinations for a yacht trip in Dubai?
Popular destinations for a yacht trip in Dubai include Palm Jumeirah, Dubai Marina, and Dubai Creek. Some yacht rental companies also offer trips to nearby islands and beaches.
Do I need boating experience for a yacht trip in Dubai?
No, you do not need any boating experience to go on a yacht trip in Dubai. The captain and crew will handle all aspects of the trip, including navigation and safety.