Yacht Deals Dubai
Types of Yachts
Experience luxury on the water with Book Boats' fleet of yachts. Whatever your preferences, we have a yacht type for you at Book Boats. We offer a variety of yacht types to fit your needs, including:
Stealth Yacht
Designed for speed and agility, the stealth yacht is perfect for thrill-seekers who want to experience the ultimate adrenaline rush on the water.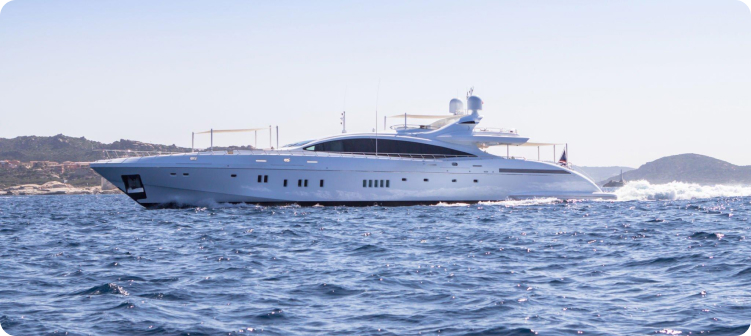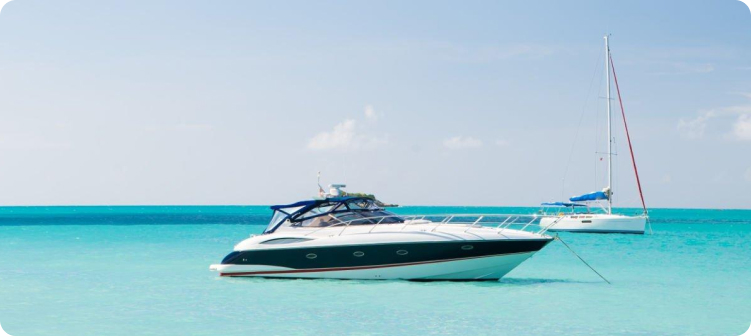 Motor Yachts
Our Motor Yachts are perfect for those who crave luxury and comfort with powerful engines and contemporary designs.
FS YACHTS WIDE
For those who want to indulge in the ultimate luxury experience, our FS Yachts Wide are a perfect choice. These yachts offer expansive deck space and unparalleled comfort.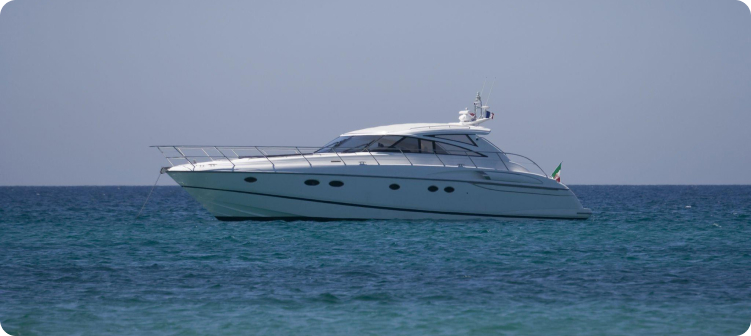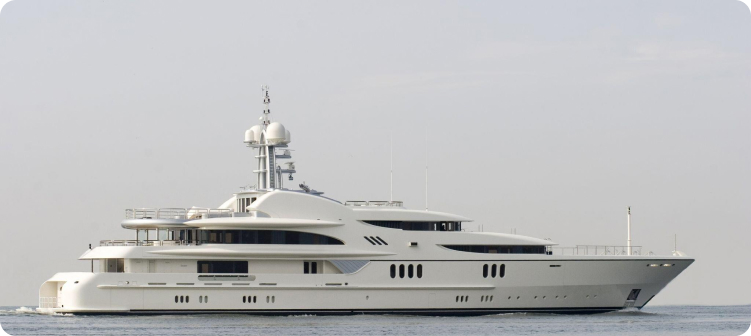 Luxury Yachts
Our luxury yachts are designed to provide a luxurious and comfortable sailing experience with lavish amenities and stunning interiors.
SuperYachts
With state-of-the-art technology and lavish amenities, our super yachts offer the ultimate luxury and comfort.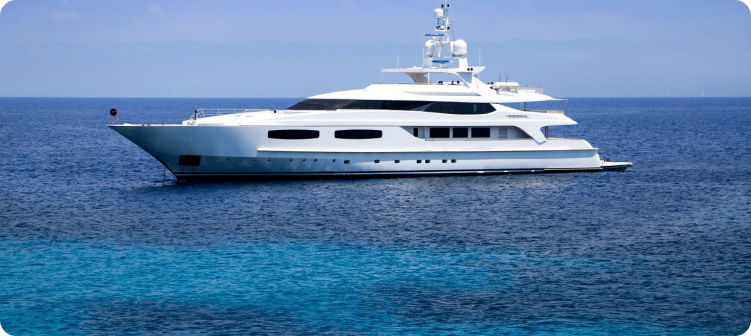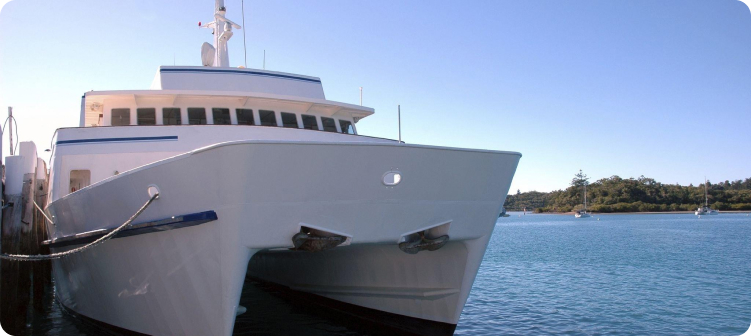 Catamaran Yachts
Perfect for those who want to sail with ease, our catamaran yachts offer a stable and comfortable platform for a relaxed sailing experience.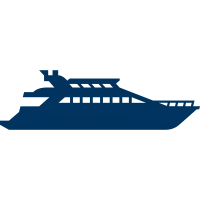 200+ Boats & Yachts
The widest range of boats, in Dubai Marina and Dubai Harbour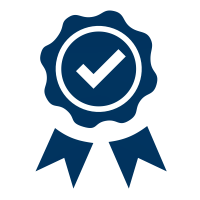 Certified Boats
The most accurate database of quality boats available in the market from professional charter companies only.

Experienced Captain & Crew
Stress-free holidays with a professional and experienced crew.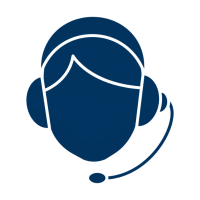 Excellent client assistance
Team of dedicated consultants providing a 7-day customer service before, during and after departure.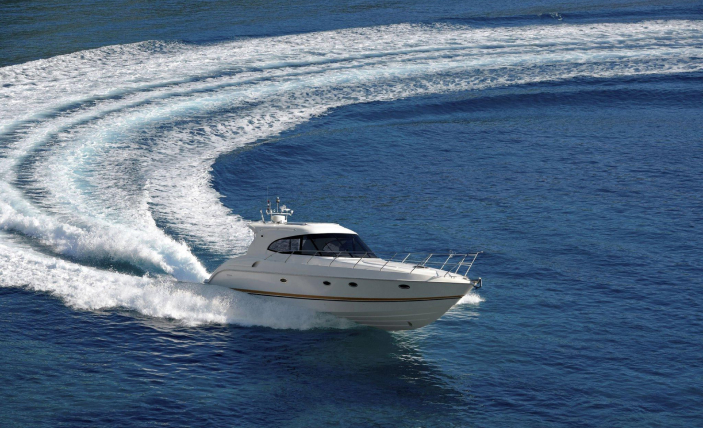 Benefits of hiring a Yacht in Dubai
Hiring a yacht in Dubai has many benefits, from flexibility and freedom to luxury and comfort. No matter if you're searching for a romantic retreat or a fun day out with friends and family, a yacht rental in Dubai is an unforgettable way to experience the city's stunning coastline and attractions. You get to explore the city from a unique perspective, enjoy privacy, and indulge in luxury. We have many satisfied customers who have shared their positive experiences with us.
Testimonials


The yacht rental experience with Book Boats was amazing. They had the best yacht deals Dubai could offer. We had a great time with our family and friends, and the crew was very professional.


I rented a yacht for my wife's birthday, and she loved it! The yacht was beautiful, and the crew went above and beyond to make her feel special.


We had a corporate event on a yacht, which was a great success. The yacht was spacious, and the crew was very accommodating. We will definitely be using Book Boats for our future events.


The yacht rental process was simple, and the staff was very helpful. The yacht was well-maintained, and we had a great time.


We rented a yacht for our anniversary, and it was the perfect way to celebrate. The yacht was beautiful, and the crew made sure we had everything we needed.
FAQ's
What is the price of renting a yacht in Dubai?
The cost of renting a yacht in Dubai varies depending on the type of yacht and the duration of the rental. Contact us for a quote.
What should I wear on a yacht?
We recommend wearing comfortable, casual clothing and bringing a light jacket or sweater in case it gets chilly.
Do I need a licence to rent a yacht?
No, you do not need a licence to rent a yacht. Our professional crew will take care of everything for you.
What safety precautions are in place?
We take safety very seriously, and our yachts are equipped with life jackets, first aid kits, and other safety equipment. Our crew is also trained to handle any emergencies that may arise.
What happens if I need to cancel my booking?
If you need to cancel your booking, please let us know as soon as possible. Our cancellation policy varies depending on the type of yacht and the rental duration. We will work with you to find the best solution.
Do you offer yacht tours or sightseeing trips?
Yes, we offer customised yacht tours and sightseeing trips to some of the most popular attractions in Dubai, including the Burj Al Arab and Palm Jumeirah. We give one of the best yacht deals Dubai has to offer.
What is the maximum number of passengers allowed on board?
The maximum number of passengers allowed on board varies depending on the type of yacht. Please contact us for more information on the specific yacht you are interested in.
Do you offer overnight rentals?
Yes, we offer overnight rentals for some of our larger yachts. Please contact us for more information on availability and pricing.
Can I bring my own music on board?
Yes, you are welcome to bring your own music on board. Our yachts are equipped with sound systems that you can connect your devices to via Bluetooth.
What amenities can I expect on a yacht rental in Dubai?
Our party yachts come equipped with state-of-the-art sound systems, LED lights, and other features perfect for creating a fun and festive atmosphere. We also provide refreshments, snacks, and other party essentials to make your experience is unforgettable.