Yacht Dubai Marina
Types of Yachts
Stealth Yacht
With her sleek styling and elegance while underway, the stealth yacht is the perfect platform for island-hopping in the lap of luxury.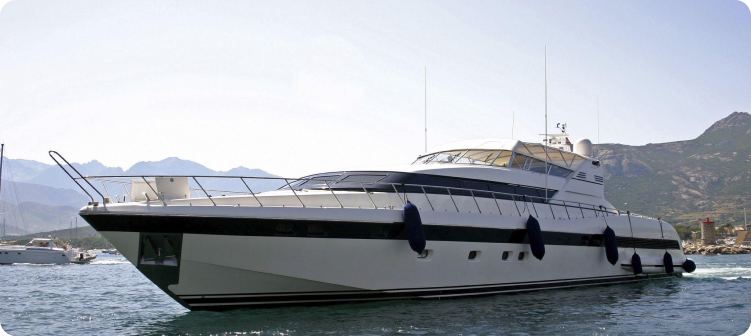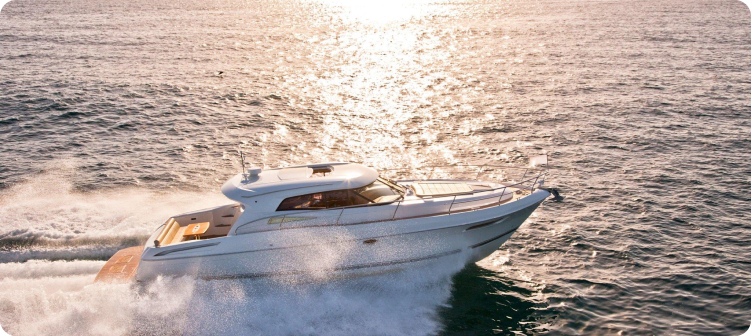 Motor Yachts
Luxury motor yachts are designed to offer unlimited comfort to guests, often encompassing luxurious interiors and fantastic facilities to provide the perfect way to experience the high life at sea.
FS YACHTS WIDE
Whether you want to host big crowds or business events, our FS Yachts Wide is a great option. They have a wide beam, which gives visitors greater room and comfort.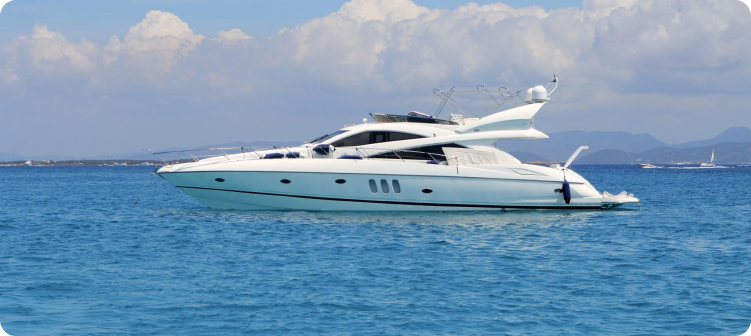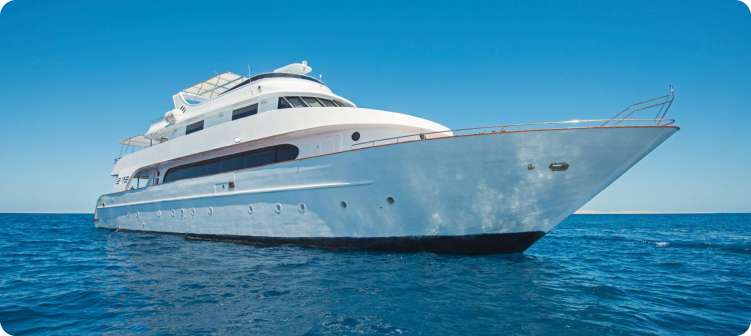 Luxury Yachts
We have the perfect luxury yachts for you if you appreciate the finest things in life. Elevated luxuries like Jacuzzis, private balconies, and gourmet kitchens are featured on these high-end yachts.
SuperYachts
Superyachts, which have several decks, cutting-edge technology, and specialised services, are the epitome of extravagance and luxury.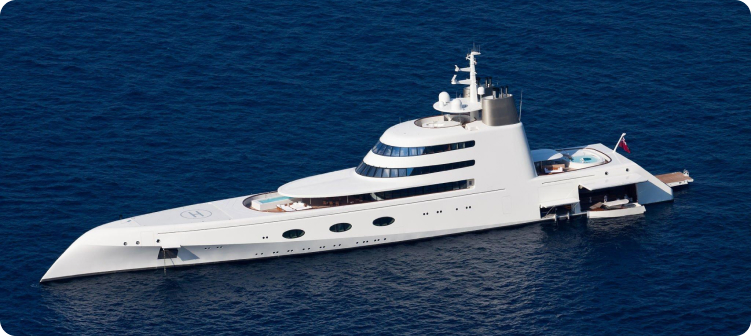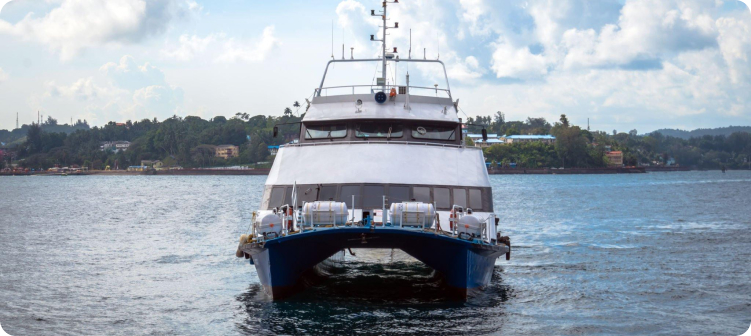 Catamaran Yachts
Choose this vessel from Book.Boats for the yacht Dubai Marina if you fancy sailing and water sports like diving and snorkelling. Because they have two hulls, these boats are more stable and provide a smoother ride, making them the greatest choice for satisfying your desire to explore.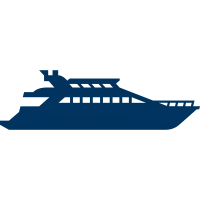 200+ Boats & Yachts
The widest range of boats, in Dubai Marina and Dubai Harbour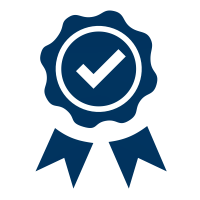 Certified Boats
The most accurate database of quality boats available in the market from professional charter companies only.

Experienced Captain & Crew
Stress-free holidays with a professional and experienced crew.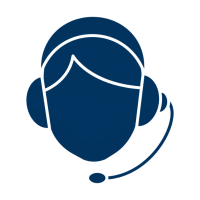 Excellent client assistance
Team of dedicated consultants providing a 7-day customer service before, during and after departure.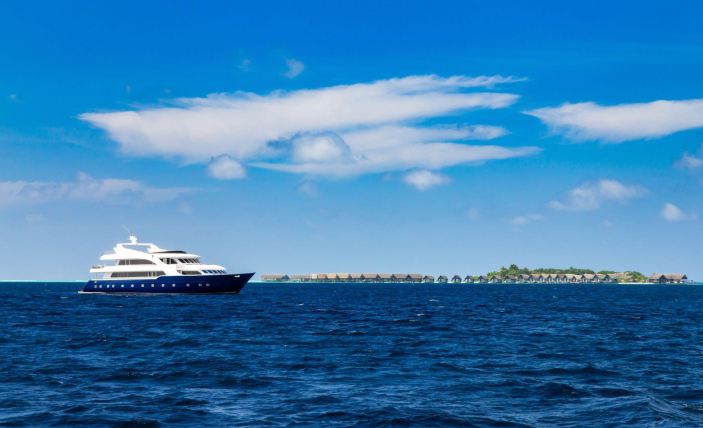 Benefits of hiring a boat in Dubai
Dubai is, without a doubt, one of the finest holiday cities in the world. It's a stunning modern metropolis situated by the sea and jam-packed full of unmissable restaurants, bars, tours, experiences, and attractions. One such experience is that of water sports, and for this, there's no one better than Book.Boats! A yacht from Dubai Marina by Book.Boats comes with a professional crew, including a captain and a hostess, who will ensure that you have a safe and enjoyable experience. They will take care of everything, from navigating the yacht to preparing your meals and drinks. Renting a yacht in Dubai can be surprisingly cost-effective, especially if you are travelling with a group of friends or family. You can split the cost of the rental, making it a more affordable option than other luxury activities.
Testimonials


We rented a super yacht from Book Boats, and it was the highlight of our trip to Dubai. The yacht was massive and luxurious, and the crew was friendly and attentive to our needs. We especially loved the jacuzzi on the deck and the panoramic views of the Dubai skyline from the upper deck.


My family and I had a great time on our fishing yacht rental with Book Boats. The captain and crew were knowledgeable and helpful, and we caught a lot of fish. The yacht was well-equipped and comfortable, and the kids loved the water slide on the deck.


We booked a private yacht rental for a romantic anniversary celebration with Book Boats, and it exceeded our expectations. The yacht was beautiful and intimate, and the crew went above and beyond to make us feel special. We loved the personalized decorations and the delicious dinner under the stars.


We rented a motor yacht for a birthday party with Book Boats, and it was a blast. The yacht was fast and sleek, and the water sports were a lot of fun. The crew was lively and entertaining, and the cake and champagne toast were the perfect finishing touches to the celebration.


We had an unforgettable experience on our stealth yacht rental with Book Boats. The yacht was sleek and modern, and the captain took us to some hidden spots along the Dubai coastline that we would never have discovered on our own. The crew was knowledgeable and friendly, and we felt like VIPs the whole time.
FAQ's
Are there any hidden fees?
Typically, it is determined by the rental agency and the rental agreement's provisions. For fuel, food and drink, staff, and other services, some businesses could impose additional costs. Before renting a yacht, make sure you are clear on all charges.
Can I cancel or reschedule my yacht rental in Dubai?
You can change the date or cancel your boat rental in Dubai. However, cancellation procedures differ amongst yacht rental companies, so read the terms and conditions carefully before making a reservation.
Is it necessary to have sailing experience to rent a yacht from Dubai marina?
No prior sailing experience is necessary to hire a yacht from Dubai Marina. You can relax and take in the voyage because the yacht rental business will provide the captain and crew.
How long is the yacht rental period in Dubai?
Depending on your needs and budget, you can charter a boat in Dubai for a few hours, a half-day, a full day, an overnight trip, or even longer.
How much advance booking time is required to secure a yacht charter with Book.Boats?
To guarantee availability, it is advised that you reserve your yacht charter as soon as possible with Book.Boats. It is best to plan and reserve your yacht in advance because popular dates and holidays may fill up rapidly.
How many people can the best yacht in Dubai accommodate?
The size and kind of the yacht determine its capacity; however, the majority of yachts can hold two to more than one hundred passengers.
What safety precautions are in place?
Our yachts have life jackets, first aid kits, and other safety gear since we take safety extremely seriously. Also, our team is prepared to manage any emergency that might arise.
Do you offer yacht tours or sightseeing trips?
Absolutely. We provide specially designed boat cruises and sightseeing excursions to some of Dubai's most well-known sites, including the Burj Al Arab and Palm Jumeirah.
Do you cater for occasions?
Yes, Book.Boat provides culinary services to meet all of your specific demands and help you celebrate your big day in style, in addition to offering boat rentals for all events, including a birthday party, a yacht party, or a business event.
What types of yachts are available for corporate rentals with Book.Boats?
To satisfy the unique requirements of corporate clients, Book.Boats provide a variety of yachts, including luxury yachts, motor yachts, and sailing yachts. All of these yachts are outfitted with cutting-edge amenities and services.