Yacht Dubai Marina UAE
Yacht Dubai Marina
As a yacht rental company, we know how essential it is to give our customers an unforgettable time on the sea with ten years of expertise. Our yacht from Dubai Marina is a crucial part of our fleet, and we take great pride in its upkeep and maintenance.
We are immensely pleased to serve over 1200 happy clients who have enjoyed the luxury and comfort of our yacht. Modern conveniences and amenities aboard our boat make it ideal for any event, whether a romantic sunset cruise or an exciting day out with friends and family.
Our yacht is not just a means of transportation but a symbol of luxury and sophistication. We have dedicated staff to provide customers with the most enjoyable on-the-water experience possible. From the moment you set off, we ensure that the highest quality service of given with all attention to detail.
We recognize our customers' requirements and expectations and work hard to surpass them with each rental. Our boat from Dubai Marina is a testimony to our service given to customers with the best experience possible. We are quite proud of what we yacht, know you will also be.
In conclusion, our yacht from Dubai Marina is essential to our fleet, and we take great care to ensure it is always in top condition. We are proud to have served over 1200 happy clients, and we look forward to welcoming you aboard for an unforgettable experience on the water.
Types Of Yacht Dubai Marina
Motor Yacht
A luxurious yacht with a powerful engine that can reach high speeds. The perfect place for all who wish to comfortably and elegantly enjoy the open sea.
Sailing Yacht
A classic yacht that relies on wind power to sail. Suitable for individuals who want to take in the serenity of the water while also feeling the excitement of sailing.
Catamaran
A yacht with two hulls that provides stability and comfort. Best place for individuals or families to enjoy a water ride and have plenty of space to relax and entertain.
Mega Yacht
A massive yacht that offers the ultimate luxury experience. We are featured with all the amenities a five-star hotel would have, such as a spa, a gym, and a movie theater.
Sport Yacht
A sleek and fast yacht designed for speed and performance. Perfect for those who want to take thrilling pursuits and aquatic sports.
Expedition Yacht
A rugged and sturdy yacht for long-distance travel and exploration. Ideal for those who want to venture off the beaten path and discover new destinations.
Why Choose Us For Yacht Charter Dubai Marina
Search for nothing more than our yacht charter services in Dubai Marina for luxury and distinctive time on the ocean. Whether you're searching for a romantic nighttime cruise or a fun-filled day out with friends and family, our knowledgeable staff is committed to giving you the ideal yacht experience.
Our fleet of yachts is second to none, with various sizes and styles to suit any occasion. We offer the ideal boat for your requirements, ranging from little two-person yachts to large ships holding up to 200 people. Thanks to our cutting-edge facilities and first-rate service, you'll feel like royalty when you walk onboard.
Booking a yacht from Dubai Marina has never been easier. Using our online system, you can select your boat, pick your dates, and book your trip in a few clicks. And with our competitive pricing and flexible packages, you can enjoy the ultimate yacht experience without breaking the bank.
So why choose us for your yacht charter in Dubai Marina? Because we're dedicated to giving you the greatest experience possible throughout. Book your yacht today and discover the beauty of Dubai from the water.
How We Are Different From Other Yacht Charters In Dubai Marina
Dubai Marina is one of the world's most popular destinations for yacht charters. It is known why so many people rent a boat in this lovely place with its astonishing skyline, calm seas, and opulent facilities.
Yacht charters in Dubai Marina offer a unique and unforgettable experience. A yacht rental is ideal for family vacations, business gatherings, and romantic getaways. There's something for everyone, from small, intimate vessels to large, luxurious yachts.
One of the best things about yacht charters in Dubai Marina is the variety of activities available. You may enjoy relaxing on the lake, soaking up the sun, and enjoying the beautiful surroundings. Or, you can participate in various water sports, including jet skiing, wakeboarding, and snorkeling.
Another great thing about yacht charters in Dubai Marina is the level of service you can expect. From the minute you board, you will be provided royal hospitality. The crew will handle everything, from preparing delicious meals to ensuring you have everything for a comfortable and enjoyable trip.
Overall, yacht charters in Dubai Marina are an incredible way to experience the beauty and luxury of this amazing destination. A yacht rental is ideal for many events, including family vacations, business gatherings, and romantic getaways. So why book your trip today and experience the magic of Dubai Marina for yourself?
Our Process
Welcome to Our Yacht Dubai Marina, the premier boat rental company in the heart of Dubai. We have a variety of luxurious boats for hire that are ideal for any event. So we have the perfect yacht, whether you're looking to host a corporate event, celebrate a special occasion, or enjoy a day on the water with friends and family.
Our yacht rental process is simple and hassle-free. First, browse our selection of yachts and choose the one that best suits your needs. Next, contact our friendly and knowledgeable team to book your rental. We'll work with you to ensure your rental is tailored to your needs and preferences.
Our experienced crew will meet you at the marina on the day of your rental and provide a thorough safety briefing. We'll also ensure your yacht is fully stocked, which fulfills the need for a comfortable and enjoyable day on the water.
Once out on the water, you can explore Dubai's stunning coastline at your own pace. So looking to relax and soak up the sun, swim in crystal-clear waters, or enjoy a delicious meal, our yachts provide the perfect setting for an unforgettable day.
At Our Yacht Dubai Marina, we pride ourselves on providing exceptional service and ensuring every rental is a memorable experience. So why wait? Contact us immediately to book your luxury yacht charter and discover Dubai's beauty from a new perspective.
Benefits Of Hiring Our Yacht Rental In Dubai Marina
Luxury Experience:
Our yacht rental in Dubai Marina offers a luxurious experience unmatched by any other mode of transportation.
Professional Crew:
Our yacht rental has a professional crew trained to provide exceptional service and ensure your safety.
Customizable Packages:
We offer packages catering to your needs and preferences.
Scenic Views:
Dubai Marina is known for its stunning views, and our yacht rental allows you to enjoy them from a unique perspective.
Privacy:
Our boat charter offers a private and pleasant location for you and your guests.
Entertainment:
Our yacht rental offers entertainment options such as music systems, TVs, and more.
Flexibility:
We offer flexible rental options, including hourly, daily, and weekly rentals.
Onboard Amenities:
Our yacht rental includes onboard amenities such as air conditioning, kitchen facilities, and more.
Memorable Experience:
Renting a yacht in Dubai Marina is a memorable experience you and your guests will never forget.
Value for Money:
Our yacht rental offers excellent value for money, providing a luxurious experience at an affordable price.
Testimonials
"As a first-time yacht renter, Book. Boats service has astounded me. For our weekend trip, the Dubai Marina boat was ideal. The boat was immaculate, and the staff was kind and helpful. We enjoyed the stunning views of the Dubai skyline and the luxurious amenities on board. I highly recommend Book Boats for anyone looking for a memorable yacht experience."
"I have been a frequent customer of Book Boats for several years, and I can confidently say that the yacht Dubai Marina is one of the best yachts I have ever rented. The yacht is spacious, well-maintained, and equipped with all the latest amenities. The crew is professional and attentive, ensuring our every need is met. The boat Dubai Marina is ideal for a magnificent and amazing experience, whether for a business function or a family get-together."
"I recently celebrated my wedding anniversary on the yacht Dubai Marina, an experience of a lifetime. The yacht was beautifully decorated, and the crew made our day special and memorable. We enjoyed a delicious dinner on board, followed by a romantic cruise along the Dubai Marina. The Amazing sightseeing of the city skyline and the warm hospitality of the crew made our anniversary truly unforgettable. I highly recommend Book Boats and the yacht Dubai Marina for any special occasion."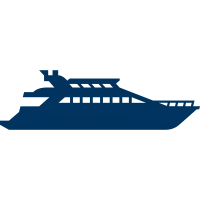 200+ Boats Yachts
The widest range of boats, in Dubai Marina and Dubai Harbour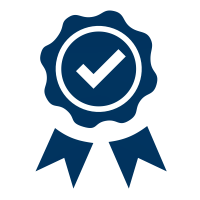 Certified Boats
The most accurate database of quality boats available in the market from professional charter companies only.

Experienced Captain & Crew
Stress-free holidays with a professional and experienced crew.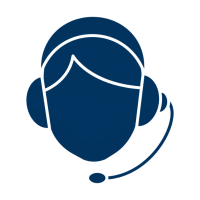 Excellent client assistance
Team of dedicated consultants providing a 7-day customer service before, during and after departure.
Faq
What types of yachts are available for charter in Dubai Marina?
There are various types of yachts available for charter in Dubai Marina, including luxury yachts, motor yachts, sailing yachts, and catamarans.
How much does charter a yacht in Dubai Marina cost?
The cost of chartering a yacht in Dubai Marina depends on various factors, such as the type of yacht, duration of the charter, and the number of guests. Prices can range from AED 1,500 to AED 10,000 per hour.
Can I bring my food and drinks on board the yacht?
Most yacht charter companies in Dubai Marina allow guests to bring their food and drinks on board. However, some companies may charge a corkage fee for bringing your alcohol.
Do I need a license to charter a yacht in Dubai Marina?
You do not need a license to charter a yacht in Dubai Marina. The yacht charter company will provide a licensed captain and crew to operate the yacht.
What activities can I do while on a yacht charter in Dubai Marina?
While on a yacht charter in Dubai Marina, you can enjoy various activities such as swimming, snorkeling, fishing, and sunbathing. Yacht charter companies also offer water sports such as jet skiing and wakeboarding.