Yacht in Dubai
Types of Yachts
Stealth Yacht
You can choose our stealth yachts if you are looking for high-tech yachts designed for speed and performance. They are sleek and minimalist in design, with an emphasis on functionality over luxury.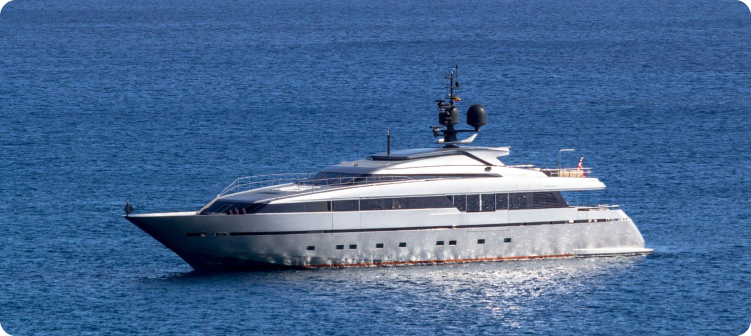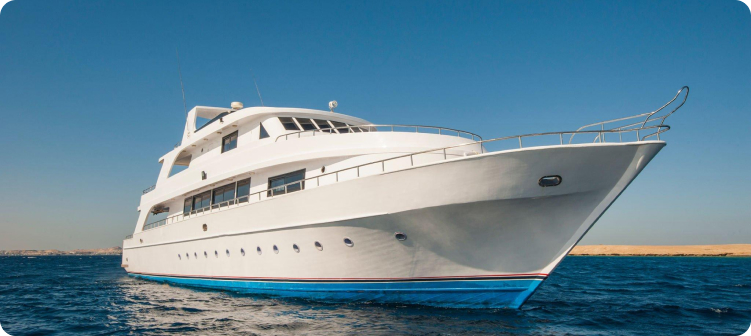 Motor Yachts
If you want to spend your yacht day cruising at higher speeds, then our motor yachts built with powerful engines are for you. They are available in various sizes and styles, from small day boats to larger luxury yachts.
FS YACHTS WIDE
Our FS Yachts Wide is a perfect choice if you are looking to host large parties or corporate events. They have a wide beam which provides more space and comfort for guests.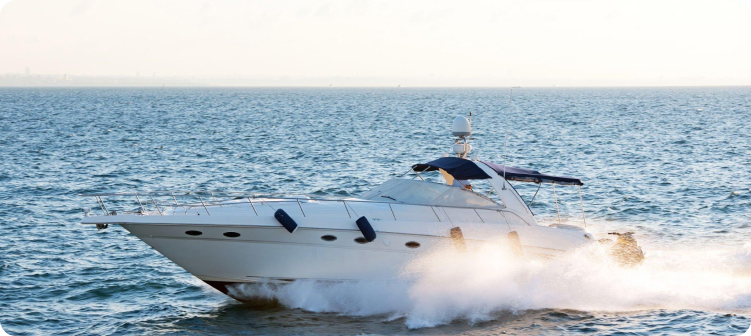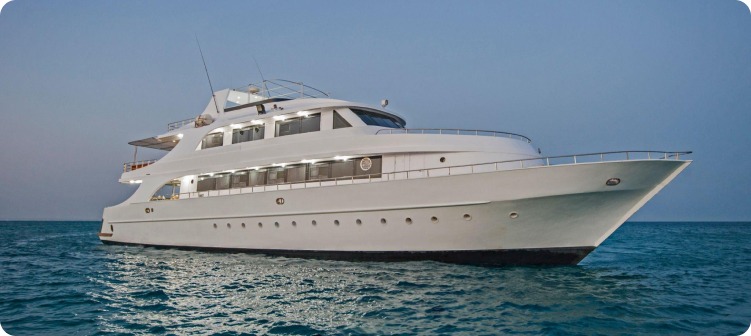 Luxury Yachts
If you are someone who enjoys the finer things in life, then our luxury boats are the ones for you. These are high-end yachts featuring high-end amenities, such as Jacuzzis, private balconies, and gourmet kitchens.
SuperYachts
Super yacht in Dubai, offered by us, are a step above luxury yachts both in size and amenities. They often feature multiple decks, swimming pools, movie theatres, and other extravagant amenities.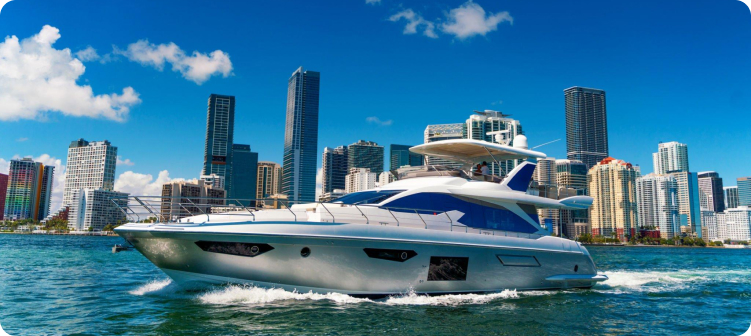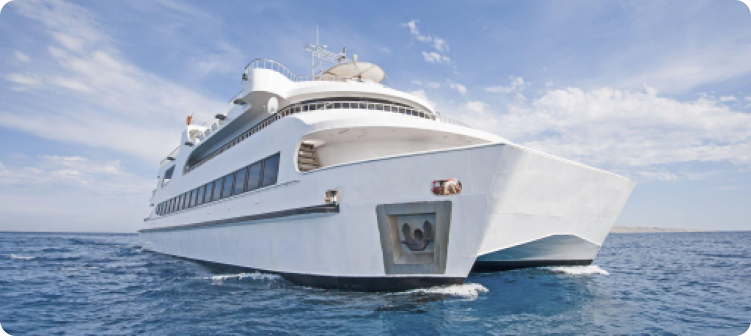 Catamaran Yachts
You can opt for this yacht if you enjoy sailing and watersports activities, such as snorkelling and diving. These yachts have two hulls, which provide more stability and a smoother ride, making them the ideal choice to satisfy your adventurous side.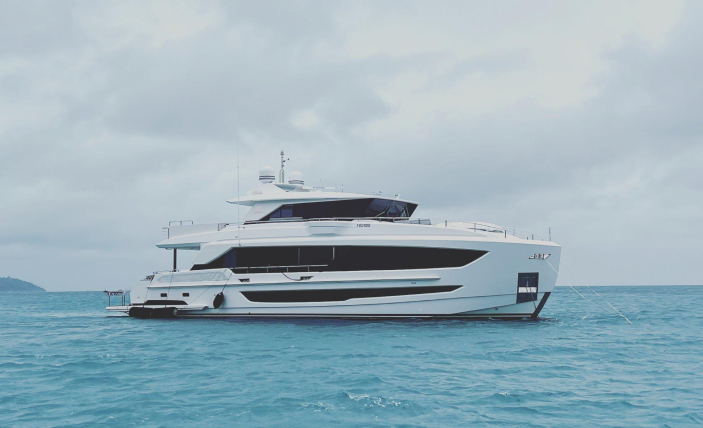 Benefits of hiring a Yacht in Dubai
Renting a yacht from Book.Boats for your perfect yacht day Dubai has many perks. You get to enjoy breathtaking views of the city's iconic landmarks, including the Burj Khalifa, Palm Jumeirah, and the Dubai Marina, from a unique perspective. With lavish amenities, comfortable seating, and top-of-the-line entertainment systems, you can indulge in the ultimate luxury experience on board a yacht. Yachts provide a level of privacy and exclusivity that is hard to find elsewhere, so with your own private space on the water, you can relax and unwind away from the crowds and noise of the city. Hiring a yacht in Dubai from us gives you access to our professional crew, including a captain and crew members, to ensure a safe and enjoyable experience on board. You can now unwind and enjoy your time on the water without any worries.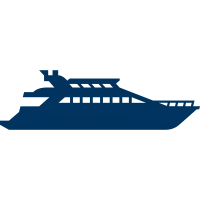 200+ Boats & Yachts
The widest range of boats, in Dubai Marina and Dubai Harbour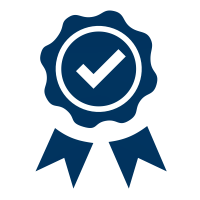 Certified Boats
The most accurate database of quality boats available in the market from professional charter companies only.

Experienced Captain & Crew
Stress-free holidays with a professional and experienced crew.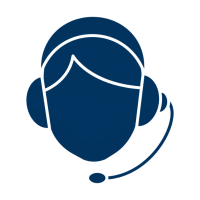 Excellent client assistance
Team of dedicated consultants providing a 7-day customer service before, during and after departure.
Testimonials


Booking a yacht through Book.Boats yacht charter Dubai was one of the best decisions I've made! From beginning to end, the procedure was simple and hassle-free. The yacht was luxurious, and the crew made us feel like royalty. I can't wait to book another trip with them!


We rented a catamaran yacht through Book.Boats yacht Dubai for a family day out, and it was an amazing experience. The yacht was spacious and comfortable, and the crew was friendly and attentive. We enjoyed swimming and snorkelling and even had a BBQ on board. It was the perfect way to spend a day on the water.


I surprised my partner with a romantic sunset cruise on a motor yacht through Book.Boats, and it was a magical experience. The yacht was beautifully decorated, and the crew did all feasible to make us feel special. Watching the sunset over Dubai's skyline was breathtaking, and it's a memory we will cherish forever.
FAQ's
What are the most popular yacht cruise routes in the UAE?
Some of the most popular yacht cruise routes in the UAE include Dubai Marina, Palm Jumeirah, Abu Dhabi Corniche, and Yas Island.
What are the amenities available on a yacht onboard?
While the amenities available on a yacht rely on factors including the size and type of yacht, some common amenities include air conditioning, entertainment systems, sun loungers, cabins, bathrooms, and kitchen facilities.
Are there any hidden fees?
It usually depends on the rental company and the terms of the rental agreement. Some companies may charge additional fees for fuel, food and beverages, crew, and other services. It's important to clarify all fees before renting a yacht.
What are the payment methods you prefer?
The preferred payment methods vary depending on the rental company. Most companies accept credit card payments, bank transfers, and cash payments.
What kind of yachts can I rent in Dubai?
Book.Boats offers a wide range of yachts for rent, including luxury yachts, motor yachts, stealth yachts, catamarans, and super yachts.
How expensive is it to rent a yacht in Dubai?
The cost of renting a yacht depends on the size, type, and duration of the rental. You can scroll through our catalogue and select the one best for you.
What are the benefits of choosing Book.Boats for a luxury yacht rental in Dubai?
Book.Boats offers a range of luxury yachts with experienced crews, competitive pricing, and top-notch amenities, making them an excellent choice for a luxury yacht rental in Dubai.
How can I book a luxury yacht rental in Dubai with Book.Boats?
You can book a luxury yacht rental in Dubai with Book.Boats by visiting our website or contacting us directly. Our friendly crew will be happy to assist you and answer any doubts you may have about our yachts, crew, and services.
How long is the yacht rental period in Dubai?
You can rent a yacht for a few hours, half-day, full-day, overnight, or longer in Dubai, depending on your requirements and budget.
What events can be hosted on a yacht?
Book.Boats offers party yacht rentals for various events, including birthdays, anniversaries, corporate events, weddings, and more.