yacht rental company dubai
Experience Luxury On The Water: Best Yacht Rental Dubai
As a leading yacht rental company in Dubai, Book Boats has been providing exceptional services for over 10 years. Our understanding of our clients' wants and preferences has been made possible by our experience in the field, and we have adjusted our services to fit those needs.
We take pride in having served over 1200 happy clients, who have enjoyed our luxurious yachts and exceptional services. We have never let down the consumers who have put their faith in us to give them the greatest yachts. Our customers can pick a yacht from our extensive selection based on their requirements and price range.
At Book Boats, we understand that our clients want to have a memorable experience, and we strive to make that happen. From the time a client books a boat to the time they disembark, our team of experts is committed to making sure they enjoy a hassle-free experience. We handle everything, including cooking and entertainment, so that our customers can unwind and take pleasure in their time on the boat.
Our dedication to offering top-notch services has established us as Dubai's go-to yacht rental company. We are glad to have served numerous happy clients and to have established a reputation for excellence. We believe that our services are essential to anyone who wants to have a luxurious and unforgettable experience on the waters of Dubai.
Book Boats is a best yacht rental company that you can trust. Having over ten years of expertise, and having over 1200 happy clients, we have the knowledge and resources to give you the best yacht rental services in Dubai. Do contact us now and let us help you create unforgettable memories in the waters of Dubai.
Types Of Yacht Rental Company Dubai
1. Luxury Yacht Rental Companies:
These companies offer high-end yachts with luxurious amenities and personalized services for a premium experience.
2. Party Yacht Rental Companies:
These companies specialize in providing yachts for parties and events, with options for catering, music, and entertainment.
3. Fishing Yacht Rental Companies:
These companies offer yachts equipped with fishing gear and experienced crew for fishing trips and excursions.
4. Adventure Yacht Rental Companies:
These companies provide yachts for adventure activities such as scuba diving, snorkeling, and water sports.
5. Corporate Yacht Rental Companies:
These companies cater to corporate events and meetings, offering yachts with conference facilities and business amenities.
6. Budget Yacht Rental Companies:
These companies offer affordable yacht rental options for those on a budget, with basic amenities and services.
Why Choose Us For Best Yacht Rental Dubai
When it comes to small yacht rental in Dubai, there are numerous options available. But look no further than us if you want the ultimate boat rental experience in Dubai. We provide a variety of yacht rental options, including small yacht rental in Dubai and yacht rental in Dubai Jumeirah.
Our boats are furnished with all the contemporary conveniences required to make your voyage relaxing and pleasurable. We have everything you need, from entertainment systems to air conditioning, to make your boat hire a wonderful experience.
Our team of skilled experts is devoted to giving you the finest service possible. From the time you reserve your yacht charter until you disembark, we handle every detail. Making your boat charter as stress-free as delightful as we can is our aim.
So if you're looking for the best yacht rental in Dubai, look no further than us. Contact us today to book your small yacht rental in Dubai or yacht rental in Dubai Jumeirah and experience the ultimate luxury yacht rental experience.
How We Are Different From Other Yacht Rental Company Dubai
Go for the best yacht rental company Dubai if you're searching for an opulent and spectacular experience while visiting the city. You may explore Dubai's breathtaking coastline in style and comfort by renting one of the many yachts that are available.
Whether you're organizing a corporate event, a family vacation, or a romantic break, a yacht rental company Dubai can provide you with the perfect vessel to suit your needs. From small and intimate yachts to large and luxurious ones, there's something for everyone.
With a yacht rental company Dubai, you can enjoy a range of activities on board, including sunbathing, swimming, and even fishing. Additionally, you can benefit from the numerous amenities available, such as a fully equipped kitchen, a spacious living area, and a state-of-the-art entertainment system.
The flexibility that a yacht rental company in Dubai provides is one of its best features. You can range from several days to a few hours. Determine the length of your rental. You can even alter your itinerary to fit your needs.
So if you're seeking a distinctive and unforgettable experience in Dubai, consider renting a yacht from a yacht rental company Dubai. With its stunning coastline, warm waters, and year-round sunshine, Dubai is the perfect destination for a yacht rental vacation. Contact a yacht rental company Dubai today to start planning your dream vacation.
Our Process
Welcome to our yacht rental company in Dubai! We are thrilled to offer you an unforgettable experience on the water. Our process is simple and hassle-free, making sure you can concentrate on having fun while on the yacht.
First, browse our selection of luxurious yachts Pick the option that best fits your requirements. You can discover the ideal yacht for your group from our selection of sizes and types. Once you have selected your yacht, simply contact us to make a reservation.
On the day of your rental, our experienced staff will greet you and provide a brief orientation on the yacht. We'll make sure you feel at ease with everything about the yacht's features and safety procedures before setting sail. Our team will also be available throughout your rental to answer any questions or provide assistance as needed.
Your renting period will provide you the chance to explore the stunning waters of Dubai and take in the breathtaking views. If you want, you can unwind on the terrace, swim in the crystal-clear waters, or enjoy water sports, our yachts are equipped with everything you need for a memorable experience.
At the end of your rental, our team will be waiting to assist you with disembarking and returning the yacht. We will ensure that the yacht is in the same condition as when you first boarded and that your experience has been fantastic on the water.
Benefits Of Hiring Our Yacht Rental Company Dubai
Professional Crew:
Our yacht rental company in Dubai provides a professional crew that is well-trained and experienced in handling all types of yachts.
Customizable Packages:
We offer customizable packages that cater to your specific needs and preferences, ensuring that you receive the greatest deal possible.
Wide Range of Yachts:
Our fleet of yachts includes a wide range of options, from small boats to luxury yachts, ensuring that we have something for everyone.
Affordable Prices:
We offer competitive prices that are affordable for everyone, making it easy for you to enjoy a luxurious yacht experience without breaking the bank.
Safety and Security:
Our yachts are routinely inspected and maintained to guarantee their security and safety for our clients.
Hassle-Free Experience:
We take care of everything, from the booking process to the actual yacht rental, ensuring that you have a hassle-free experience.
Stunning Views:
Dubai is known for its stunning views, and our yacht rental company provides the perfect vantage point to enjoy them.
Memorable Experience:
A yacht rental experience you will certainly have a memorable experience with us and take those memories with you forever.
Testimonials
"As a first-time yacht renter, I was a bit nervous about the whole process. But Book Boats made it so easy and stress-free! The staff was wonderfully cordial and helpful and the yacht itself was absolutely stunning. Cruising around Dubai was the most fun of my life and taking in the breathtaking views. I can't wait to book with Book Boats again!"
"I've rented yachts in Dubai before, but none have compared to the experience I had with Book Boats. It was incomparable in terms of elegance and attention to detail. Starting from the moment I boarded felt like royalty. The crew was attentive and professional, and the yacht was equipped with everything we could possibly need. I highly recommend Book Boats to anyone looking for a truly unforgettable yacht rental experience."
"I booked a yacht rental with Book Boats for a special occasion, and it was the best decision I could have made. The staff went above and above to ensure we had a great experience, and the yacht was just lovely. They even helped us plan a surprise proposal! The entire experience was seamless and stress-free, and I can't thank Book Boats enough for making our day so special."
"I've been a frequent customer of Book Boats for years now, and I can honestly say that they never disappoint. The yachts are always in pristine condition, and the crew is always friendly and accommodating. Whether I'm looking for a relaxing day on the water or a lively party atmosphere, Book Boats always delivers. I wouldn't trust anyone else with my yacht rental needs in Dubai."
"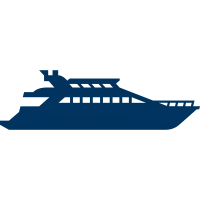 200+ Boats Yachts
The widest range of boats, in Dubai Marina and Dubai Harbour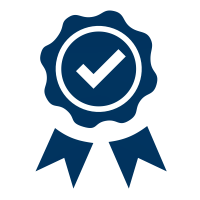 Certified Boats
The most accurate database of quality boats available in the market from professional charter companies only.

Experienced Captain & Crew
Stress-free holidays with a professional and experienced crew.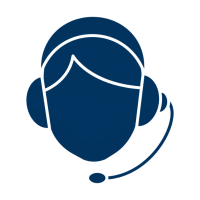 Excellent client assistance
Team of dedicated consultants providing a 7-day customer service before, during and after departure.
Faq
How much will I need to spend for renting a yacht in Dubai Jumeirah?
The price of renting a yacht in Dubai Jumeirah varies depending on the size of the yacht, the duration of the rental, and the services included. Prices typically start at around AED 1,500 per hour.
What types of yachts are available for rental in Dubai Jumeirah?
There are a variety of yachts available for rental in Dubai Jumeirah, ranging from small speedboats to luxurious mega yachts. Some popular options include motor yachts, sailing yachts, and catamarans.
Can I take my own food and drinks on the yacht?
Most yacht rental companies in Dubai Jumeirah allows visitors to take their own food and beverages on board. However, some may charge a corkage fee or may ask that all food and drinks be purchased through them.
Do I need a license to rent a yacht in Dubai Jumeirah?
No, you don't want a license to rent a yacht in Dubai Jumeirah. However, the rental company may require that you have some boating experience or provide a captain for an additional fee.
What activities can I do on a yacht rental in Dubai Jumeirah?
There are many activities you can do on a yacht rental in Dubai Jumeirah, including swimming, snorkeling, fishing, and sunbathing. Some yachts also come equipped with water sports equipment such as jet skis and paddleboards.